Anne Lentz, Sales Manager
"The best part of my job is to see that the customer is happy with the solution we have provided."
I have been working at Cross Wrap since 2000. I started my career in sales support and took into use our very first Customer Relationship Management system.
During my years at Cross Wrap I have gone through the tasks within the whole organization, from purchasing to sending spare parts, to organizing and participating exhibitions, and almost every task related to exporting the machines. One thing I have yet to practice is machine assembly and commissioning. I have a very good knowledge on the organization vertically, not only the horizontal view on sales, where I now work.
As a Sales Manager for the UK and Ireland, my main task is to ensure the best possible customer experience. Being in close contact with the customers during the sales process helps me to understand their needs. I also take good care of the company's CRM and make sure it is always up to date.
How would you describe Cross Wrap as a company?
Cross Wrap is a flexible and agile company with great ability to respond and adapt to changes in business on both local and global scale.  We are continuously developing our products and solutions. Our goal is to provide the best possible customer experience. We operate in waste, paper, board, and plastic industries and are always looking for new opportunities.
What are the most important benefits Cross Wrap's customers get when buying Cross Wrap machinery?
Our automatic solutions ensure safety in processes and trouble-free packing and dewiring. The other benefits of automated operations are higher productivity, reliability, availability, increased performance, and reduced operating costs.
We at Cross Wrap work as a team: our competent staff is happy to help with any problems. Our excellent sales and service teams have long and strong industry experience. They are always ready to assist the customers in every step of their journey.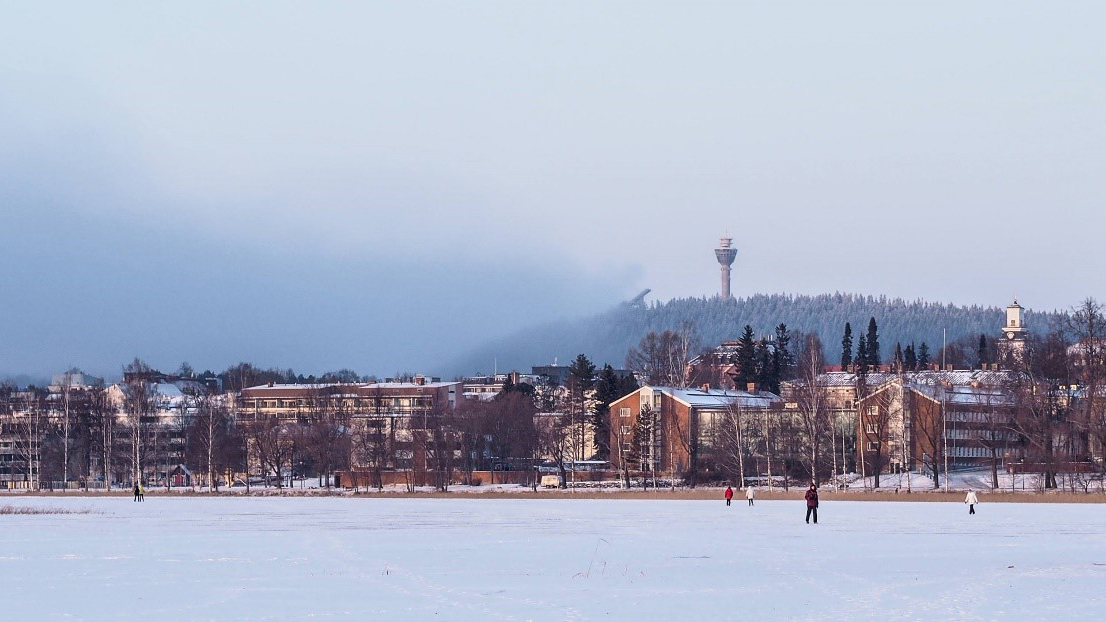 One of Anne's hobbies is photography — this photo is of Puijo Tower in Kuopio.
What are your favorite things to do when not creating industry leading machinery and world-class customer experience?
My hobbies include swimming, yoga and taking my new e-bike to long rides. I love being in shape both mentally and physically. For me, exercise is a great way to clear my head. Biking especially has many benefits to it. When biking, I get to see a new side of my hometown, which I can't usually see when travelling by car. I also tend to go on bike trips with my coworker Eeva, which usually leads to long and meaningful conversations.
My other hobby is photography. It makes me happy and allows me to capture moments of my life that I don't want to forget. My favorite subjects to photograph include animals and my hometown Kuopio.
In a nutshell
Name: Anne Lentz
Title: Sales Manager
Sales area: UK and Ireland
Keywords for my work: Customer experience, CRM
Working with Cross Wrap since 2000
My message for CW customers: "We at Cross Wrap work for the customer and with the customer to ensure the best customer experience".
My passions on my free time: e-bike rides, swimming, yoga, photographing