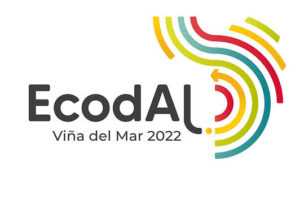 Meet the Cross Wrap team at Ecodal 2022 exhibition in Chile! Ecodal is an exhibition for professionals in circular economy, gathering industry people together from various South American countries to discuss about their solutions, services, and innovations.
The event in a nutshell:
What: Ecodal 2022 exhibition, stand number TBA
Where: Santiago del Chile, Chile
When: November 15th – 17th
Why visit Cross Wrap stand: Find out why Cross Wrap is the industry-leading solution for bale wrapping and bale dewiring
How to schedule a meeting with the CW Team: Contact us

, and we will contact you in 24 hours!
Central & South America Sales Manager Bernardino Vazquez, tel. +358440313378 /  +5213461022030