Blog
Industria 4.0 in Italia
Sconto del 40% su tutti i macchinari Cross Wrap, l'esempio italiano.
"Industria 4.0" si concentra sugli investimenti in tecnologie abilitanti, promuovendo l'innovazione e lo sviluppo in Italia. Le macchine Cross Wrap rappresentano i valori chiave di "Industria 4.0" che sono innovazione, automazione e sostenibilità. Sotto troverai un elenco delle macchine CW adattate al finanziamento. Questo tipo di finanziamenti sono presenti anche in tanti altri Paesi, e tutti possono essere applicati alle macchine Cross Wrap.
Per esempio, prendiamo la macchina per la rimozione dei fili che taglia, separa e avvolge i fili di qualsiasi tipo di balla (plastica, cartone, combustibili alternativi o biomassa): grazie a "Industria 4.0" il ritorno dell'investimento viene stimato nell'ordine di circa un anno.  Anche il prezzo è considerato tra i migliori del mercato se le macchine avvolgitrici leader CW 2200, Direct per CSS o CDR vengono acquistate tramite il finanziamento. Per ricevere il calcolo dettagliato della spesa in conto capitale per la tua macchina per la rimozione dei fili o il prezzo speciale 2021 per la tua macchina avvolgitrice compila il modulo sotto. Questi prezzi non saranno soggetti a ulteriori ribassi perché sappiamo che in tutti i settori industriali stanno crescendo i costi per il metallo e i componenti.
La descrizione diretta del finanziamento "Industria 4.0" a cui faccio riferimento è "industrial 4.0 -company 4.0 Facilitation for innovation and development of enabling technologies" ("industria 4.0 -impresa 4.0 Agevolazione per l'innovazione e lo sviluppo di tecnologie abilitanti".)  L'intelligenza di tutte le macchine Cross Wrap permette l'impiego di "Industria 4.0" a vantaggio dei nostri clienti. Grazie allo sviluppo continuo e dedicato, le macchine CW sono dotate di del più avanzato PLC di Siemens, che è uno dei requisiti tecnici principali per il finanziamento Industria 4.0. Un altro requisito è il dispositivo di accesso remoto che, dal 2013, è un componente standard di tutte le macchine CW.
Tre punti tecnici per ottenere la tua macchina Cross Wrap con Industria 4.0

1.      Accesso remoto
Standard in tutte le macchine
Tosibox
2.       PLC
Standard in tutte le macchine
Siemens S7 1500
3.      Dispositivo addizionale per lo scambio dei segnali
Opzionale in tutte le macchine
Gateway, Profinet, Profibus, Mobibus
Nel corso degli ultimi anni abbiamo completato diversi progetti dove i nostri clienti hanno tratto vantaggio da "Industria 4.0". Inoltre, vantiamo un'eccellente esperienza e cooperazione con aziende italiane di leasing per facilitare l'acquisto. In poche parole, i clienti Cross Wrap possono usufruire di uno sconto del 40% sul prezzo delle loro macchina sotto forma di benefici fiscali se fanno ricorso a Industria 4.0.      
Fatti assistere da noi nella produzione e nel conseguimento degli utili con le soluzioni Cross Wrap!
Per ulteriori informazioni mettiti in contatto
mail: mari.hamalainen@crosswrap.com
Tel. +358 40 562 8330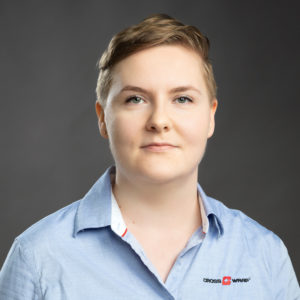 Compila il modulo per ricevere il calcolo di Capex