博客
Success and amazing projects
Success and amazing projects to all of us for 2021!
2021 is in full swing. In this blog, I will present a short recap of the year 2020 and share some insights into 2021. So be prepared to read my thoughts of what has been going on and what might be expected from the Italian market.
This blog is divided into 3 sections according to the primary industries Cross Wrap offers its solutions in Italy:
Waste industry: Over 80% of exported SRF from Italy is Cross Wrapped
Plastic recycling industry: Begins and ends with Cross Wrap
Paper recycling industry: zero-landfill solutions by Cross Wrap
Last year was an intense learning curve for many of us. Cross Wrap's year 2020 consisted heavily of digitization development of several activities of our core business. For example, worldwide expos and seminars turning into Webinars; all 8 Cross Wrap Webinar recordings are available from Cross Wrap Youtube-channel. The Webinars series continues in February.
The learning remote and smart working was extreme, but with united Cross Wrap spirit and colleagues, we adapted to it rapidly. Special credit goes out to our installation team for creating a wonderful concept of remote installations and service. Our engineering and manufacturing teams were the engines keeping the machines on time, delivering Cross Wrap solutions worldwide throughout the year as always.
Of course, the greatest challenge for me was carrying my suitcase to the storage and continuing sales remotely, not visiting and having personal onsite meetings with my customers. However, the company made record-breaking sales during 2020. For achieving this result thanks go out to our customers, partners, colleagues, friends, and industry stakeholders.
Waste industry: Over 80% of exported SRF from Italy is Cross Wrapped
My previous blog post told the history of Cross Wrap in the Italian market and how it started over 20 years ago. To know more about the history, click here to read the 20 years of Waste Site Story of Cross Wrap.
2021 Cross Wrap has continued to serve our existing and new customers by providing new wrapping machines and Cross Wrap after-sales services from southern to northern Italy.
The Cross Wrap wrapping machines continue to be the Italian market-leading solution for export. Cross Wrap technology continues to achieve one of the highest availability rates of the alternative fuel processing machinery. The remote access device delivered with every CW unit gives the customer remote connection and access. It also enables essential data collection of the production. The remote connection allows us to make all program upgrades, services and requests remotely.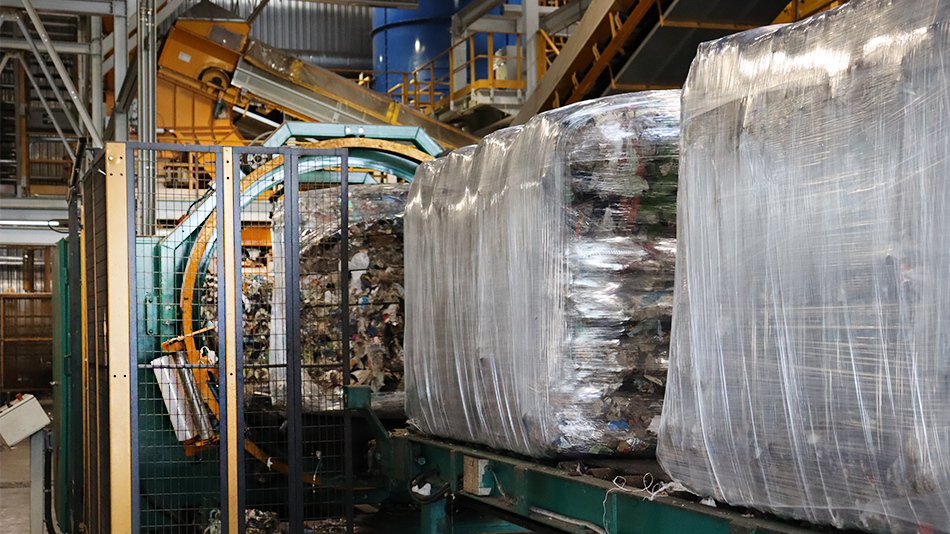 Picture 1. The machine installed in Viterbo Ecologia was delivered to Italy in 2003. After almost 20 years the CW wrapper is still up and running completing the important duties of preparing the material ready for transportation and storage.  
Plastic recycling industry: Begins and ends with Cross Wrap
The recycled plastic industry is developing rapidly, and Italy is one of the top countries. Italy's plastic industry presents an excellent opportunity for Cross Wrap; to start a plastic selection line with efficient feeding with CW Dewiring and finish the line with Cross Wrapping the unrecyclable plastic residues to be used as energy.
See below chart:

chart 1. Boosting efficiency, safety, and profitability of plastic selection line with Cross Wrap solutions. Click the picture
The CW Dewiring machine has offered Cross Wrap a unique opportunity to grow alongside the industry. This year CW Dewiring came second in the awards of "Recycling Machinery Innovation of the Year" by Plastics Recycling Awards Europe 2020 of Plastics Recyclers Europe. The industry has developed a highly automated process for selection, washing, etc. however, the process is only as effective as its feeding is. Put merely, Cross Wrap Dewiring boosts the efficiency, safety, and profitability of all process fed with baled material.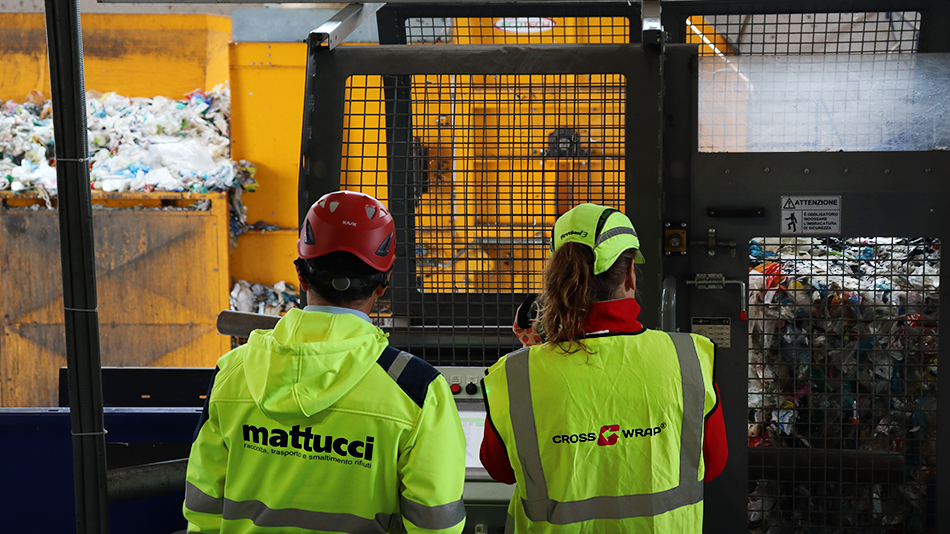 Picture 2. CW Dewiring working in Mattucci Srl (Corepla recycling plant)
My dear and first Italian customer is Mattucci S.R.L in Gallese; We installed the Cross Wrap Dewiring to automatically cut and remove the wires from the mixed plastic (Corepla) bales. The machine was installed two years ago. As an innovative plant owner, Mr.Mattucci saw the opportunity to grow productivity by automating the dangerous manual wire cutting process by installing the CW Dewiring. The machine cuts, removes, and coils the wires all in 60 seconds.
Even the Italian plastic recycling industry is highly developed, there is a stream of materials that can't return to the plastic industry to be processed into new plastic items. This stream can be utilized as an alternative fuel. This is the sustainable fuel option for cement kilns and waste to energy facilities. For example in northern Europe, the district heating systems are highly dependent on sustainable energy sources.
Cross Wrap offers the world and Italian market-leading wrapping machines for storage, transportation, and export purposes for alternative fuels. There are two CW wrapping solutions:
CW2200 is "the traditional option" over 40 units in Italy works with all horizontal balers with any kind of tying method (metal, plastic, rope, or strap ties)
CW Direct works with any 2-ram baler, bale comes directly from baler to wrapping machine: NO TYING NEEDED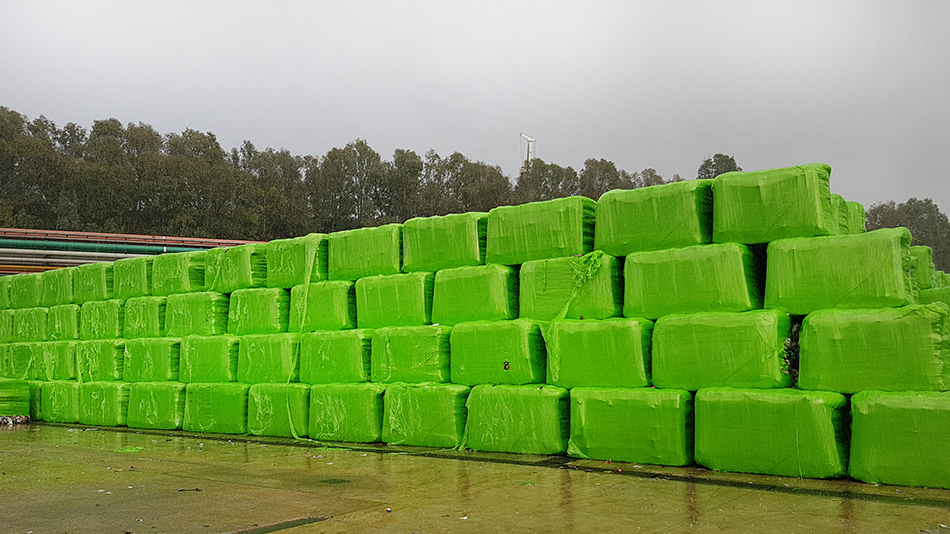 Picture 3. Bale storage in Italy
Paper recycling industry: zero-landfill solutions by Cross Wrap
Due to environmental responsibility and raising landfill fees, the paper industry needs to develop its technology towards zero landfilling. One of the usual material streams ending up in landfills from the recycled paper industry is the pulper reject. On many occasions, the plastics and other materials not belonging to the paper process are collected with "a ragger rope" from the pulper. The ragger rope has iron wires inside, the plastic twisted and melted around the wires. After the plastic has "melted" around the metal wires, it makes the rope challenging nearly impossible material to recycle and ends typically up to the landfill.
This is where Cross Wrap comes to the rescue. See chart 2: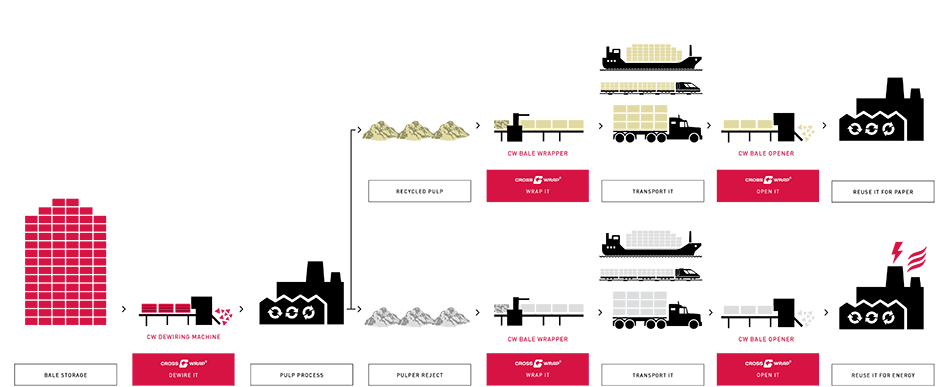 chart 2. Boosting efficiency, safety, and profitability of paper recycling process with Cross Wrap solutions. Click the picture
Firstly, to avoid the wires going into the process, Cross Wrap offers the world's smartest dewiring to automatically cut, separate, and coil the wires.
Secondly, once the pulper reject is without wires it can be baled and cross wrapped for efficient transportation and storage.
Thirdly we have the experience in baling and wrapping the recycled pulp as well. The CW Direct Wrapping machine is the ideal solution for recycled pulp because the material goes from chamber to chamber. Due to the direct method, the process is quick, clean, and productive.
Thank you, Italy, for the past two decades
As a family company, we want to highlight the values of good customer relationships, digitalization, and reliable cooperation throughout all these fields. At the same time, all business activities' sustainability is key to success; Cross Wrap always highlights financial, social, and ecological responsibility in our own products and processes. Sustainability is the main perspective of our solution offered to the customer; with Cross Wrap machinery, we always aim to develop our customers' efficiency, safety, and profitability.
Next year I wish to be back in Rimini, serving our famous Finnish smoked salmon and reindeer appetizers with the newest Cross Wrap solutions. Before that, I am always 100% motivated to work, assist, and develop a project in cooperation with all stakeholders of Italy's waste and recycling industry.
Please feel free to contact me of any projects, leads, or just talk about the industry. All of us from Cross Wrap, want to thank the Italian market, partners, clients, and friends for cooperation during the past two decades.
We look forward to seeing what the next decades have to bring.
See you soon and stay safe!
With love,
Martta
email: martta.kivela@crosswrap.com
Tel. +358 50 564 3921