Blog
Cross Wrap 2020 – Smarter working and wrapping
Smarter working and wrapping
The year 2020 challenged organizations to take a giant leap in digitalization. For us at Cross Wrap, it meant taking full advantage of our already existing cloud-based systems and remote access solutions, developing communications models with our customers and partners, and creating new ways of working. In this article, we present some of the key features of our success in 2020.
In-house high-quality engineering served with strong manufacturing partnerships
Cross Wrap has its roots deep in its innovations and engineering of the machinery we produce for our worldwide clients. The company mission states that our client's most significant challenges are our greatest motivation. The mission has inspired us to invest in high-quality in-house engineering based on talented staff and advanced cloud-based systems throughout recent years.
Cross Wrap's strong engineering, automation, assembly, and testing teams combined with the Finnish professional manufacturing partners are our operations' backbone. They support us in running our production reliably, also during times such as 2020 and in the future.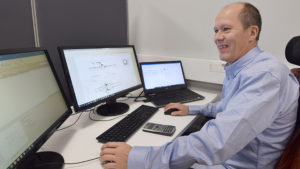 "In times like these, it is good to have a network of domestic and professional subcontractors that keep the wheels turning with high reliability and quality," Mr. Jukka Oksman, the engineering director of Cross Wrap, says. He also points out the importance of cloud-based systems of Cross Wrap, which did allow the remote working model to start right away in March.
Read more about reliable Cross Wrap solutions
Remote Control in Machinery Start-Ups
Cross Wrap reacted quickly by developing a remote process for commissioning CW machinery globally without traveling to the customer site due to the traveling restrictions. Thanks to the professional and innovative staff, partners, and machinery automation systems, this quick and needed change was implemented fast. All the pieces were set and ready to act when the COVID-19 situation placed them into a pressure test.
"Now, after six months, we can say that we managed in a remarkable way and learned a lot. We created a new start-up operation model, including the customer training session, to the commissioning process.
The new operation model's foundation was already there since we have had the Tosibox remote connection in all of our machines already for years. Based on this, we have the experience of how remotely control the machines, make software changes, and help our customers successfully to run the machines without our physical presence at their site," Mr. Nikke Tick, the CW commissioning manager for North and South America, comments.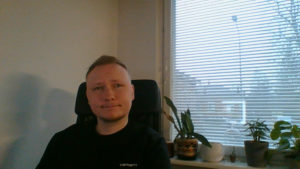 Cross Wrap also has a broad partner network in its primary market areas to support CW end customers in the area. When the traveling restrictions and Covid situation allows, Cross Wrap's commissioning teams are ready to travel to customer sites again.
Read about Cross Wrap customer success stories
Service and troubleshooting are done remotely or via a partner network of professionals around the world 
Our client's daily operations and how they can run their Cross Wrap machinery are essential parts of Cross Wrap service focus points. Our service and aftersales operations are providing high-level accessibility and fast troubleshooting despite location or time difference.
Cross Wrap machinery is equipped with remote access applications, enabling online troubleshooting, monitoring, and program updates.
"We have been offering our services using the remote access application for several years, and now, due to the Covid situation, it is more important than ever. We are happy to offer this option retroactively to customers running CW machines delivered early days without installed remote access applications. Remote access upgrade to the early day's version of CW machinery is cheap insurance and a wise investment. It helps us optimize each machine program according to the customer needs," Mr. Ilya Chiksoev, the customer service manager of Cross Wrap, explains.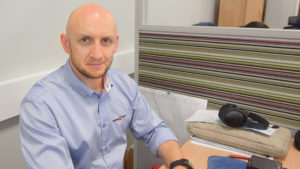 "We also have grown a comprehensive service partner network that we can use where onsite service is needed," Ilya closes.
Cross Wrap runs technical support and service from Monday to Friday from 08:00 am to 8:00 pm and on Saturday from 12:00 am to 8:00 pm (CET+1). Service mobile no +358 444 33 33 33. You reach us also by email at service@crosswrap.com.
Check out our customer support
 The Cross Wrap view to the future
The year 2020 has challenged the waste and recycling infrastructures and everybody working in this business. We at Cross Wrap believe that material recycling will recover, develop, and grow. The world needs more advanced systems than landfilling or shipping materials to third countries only to get rid of it.
We believe in the growth of new ideas on utilizing recycled materials to be the raw material for new products. We have innovated and developed our automatic solutions to these processes providing individual and environmental safety. Also, we always aim to improve the efficiency and profitability of our customers.
After the materials are effectively recycled, there will always be waste material left, which is not recyclable anymore. We at Cross Wrap also have solutions to handle these waste materials providing working safety and safeguarding the environment, reducing emissions with the experience of 26 years.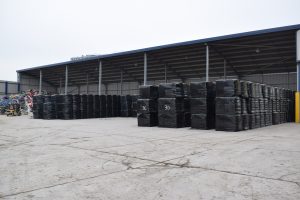 The CEO, Satu Kivelä, states, "In our internal operations we stay in close touch with our customers and partners through the existing online, cloud-based systems that are in use at the moment when we are facing still the traveling restrictions to meet them physically. We are continuously developing all our business processes on digital mode and performance so that our accessibility is ensured for our customers and partners".
This digital development of the business model allows Cross Wrap to join the group of international companies to reduce traveling and commit to limit the unnecessary air miles to diminish the emissions. CW customers and partners can still rely on that we will be there for you when you need us.
"As the CEO, I am more than proud of my professional and dedicated staff, who made this year and all developments to happen. They continued their performance with the same efficiency and dedication, mostly remotely in home offices, some still in Siilinjärvi office and some at our partner manufacturing sites. This dedication and belief make it possible to continue serving our customers and partners through the years to come no matter what the future crises are to come," Mrs. Satu Kivelä closes.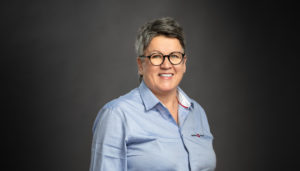 Author: Mrs. Satu Kivelä, CEO of Cross Wrap
Contact:
email: satu.kivela@crosswrap.com
tel. +358 50 594 4594
Read more about Cross Wrap machines: