Bernardino Vazquez, Sales Manager
"We aim to provide our customers with sustainable and safe solutions".
I have been a sales manager at Cross Wrap since 2019, focusing on the Latin America. As a member of Cross Wrap´s sales team I focus on planning the best solutions for the customers, providing excellent customer service, planning sales activities, and collaborating with the different target groups.
I am originally from Mexico, but currently living in Finland. My knowledge of Latin American culture and business landscape, as well as my language skills have been critical for my career in sales.
Latin American countries are mostly beginning to introduce industrial automatization. Some of the manufacturing processes are still manual. Waste management and board manufacturing are rapidly developing industries there. The Latin America is a big potential market area, and it is less aware of our products than for example North America and Europe. This also creates new opportunities for our clients.
How would you describe Cross Wrap as a company?
Cross Wrap is a manufacturing company operating in field that is important for climate change mitigation.   We aim to provide our customers with sustainable and safe solutions.  
What are the most important benefits Cross Wrap's customers get when buying Cross Wrap machinery?
Automated machines are built to provide long-lasting reliability, as well as low operating and maintenance costs.  Automation certainly increases workplace safety.
Cross wrapping is also a sustainable solution. Wrapped bales protect materials inside the bale and minimize damage, leakage, and littering.
What are your favorite things to do when not creating industry leading machinery and world-class customer experience?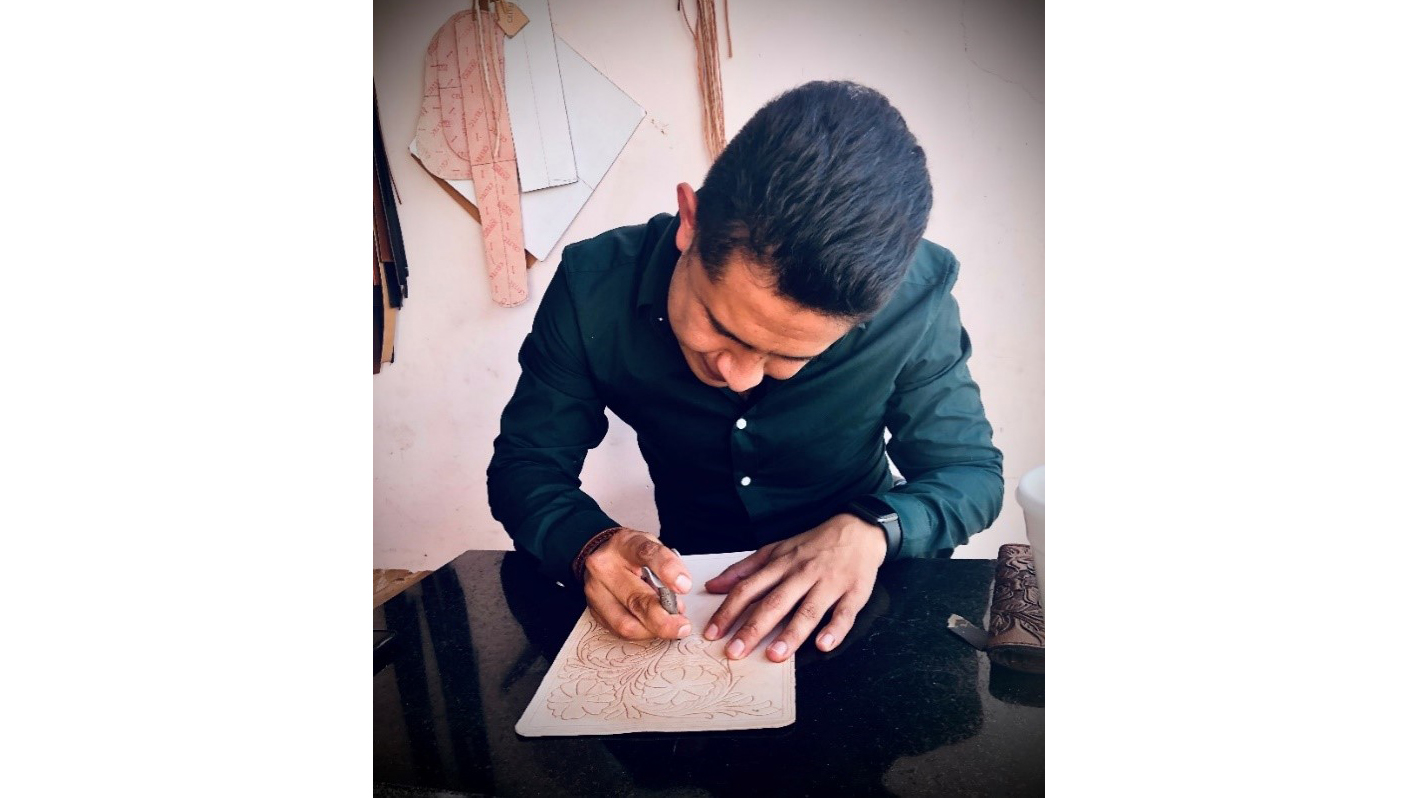 Bernardino focused on creating a new art on a piece of leather.
My favorite hobby is leatherwork and on my days off I like to concentrate on it. Back in the day in my home country Mexico me and my friends made many different leather items, such as shoes, bags, and wallets.
Leather work is not the only passion for me. I also enjoy spending time outdoors and doing different kinds of sports, like playing golf, basketball, bicycling and hiking with my dog.
In a nutshell
Name: Bernardino Vazquez
Title: Sales Manager
Sales area:  Latin America
Keywords for my work: Solutions, circular economy, and smart industry.
Working with Cross Wrap since beginning of 2020.
My message for CW customers: "We manufacture solutions according to your needs and our goal is to make your processes more efficient, productive, and profitable".
My passions on my free time:  Leather work, sports and outdoors.