News
Cross Wrap Smart customer portal launched at IFAT
Cross Wrap Smart customer portal launched at IFAT
3.5.2022
As previously stated, we at Cross Wrap have strongly focused on developing our digital services in the past year with a goal to offer our customers more value through data.  
As our first step in offering more digital services, we will launch Cross Wrap Smart, which includes an online customer portal and a spare part web shop. Cross Wrap Smart is designed to make our customers' work easier, as the portal is an easy way to access machine data, the correct corresponding manuals, and required spare parts.  
Valuable machine information available 24/7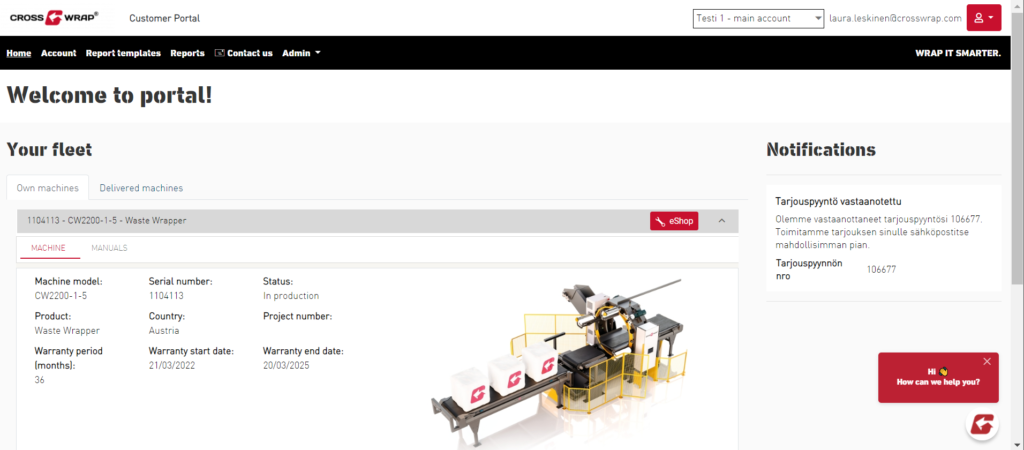 Take a look at the first sneak peeks of Cross Wrap Smart portal.
Cross Wrap Smart brings all machine data together in one place. The portal is accessible anywhere using desktop, tablet, or a mobile device. 
In the portal, our customers can find:  
Current machine operational

Manuals

A spare part web shop

Service reports and history

 
Web shop for easy spare part ordering
The Cross Wrap Smart web shop simplifies the ordering process for new spare parts. Customers can see their machine information and related spare parts on the web shop. This makes it easier to find the right spare parts for the machines. After finding the right spare parts, customers can send a quote. We'll take care of the rest and ship your parts. The web shop will also include up-to-date pricing and availability for all spare parts.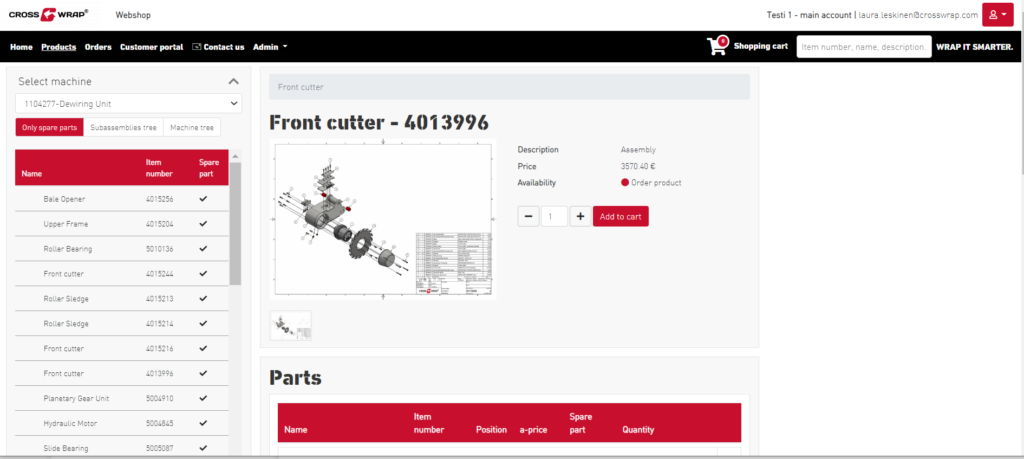 Cross Wrap Smart web shop makes purchasing spare parts easier.
First glimpse at Cross Wrap Smart available at IFAT
Cross Wrap Smart will be launched at IFAT exhibition in the beginning of June. Read more about the event here. 
Cross Wrap's Business Development Director Laura Leskinen will be at our stand to introduce the portal. Come meet the Cross Wrap team at IFAT and get the first look at the customer portal! Our customers will have the chance to test Cross Wrap Smart and create login details for the portal.  
Any questions about the portal?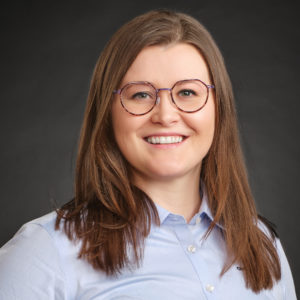 Contact Laura Leskinen, laura.leskinen@crosswrap.com, tel. +358 50 517 9211