News
CW Dewiring Machine for Plastic and Paper Industry – FREE WEBINAR IN SPANISH – July 5th
CW Dewiring Machine for Plastic and Paper Industry Webinar
20.6.2022
Learn more about the benefits of the CW Dewiring machine at Cross Wrap's 2nd webinar of the year on July 5th at 5PM EEST. This webinar will be held in Spanish. 
Our host, Sales Manager Bernardino Vazquez, will discuss what benefits your plastic or paper recycling operations can gain with the automatic CW Dewiring machine.  
The agenda for the webinar includes:
CROSS WRAP METHOD
How does our solution work?
SUCCESS STORIES, who and why did they decide to choose Cross Wrap?
Plastics Recycling Industry

Paper recycling industry
CAPEX AND OPEX
What is the cost-benefit? Return of investment
QUESTIONS
 We warmly welcome you to join our webinar!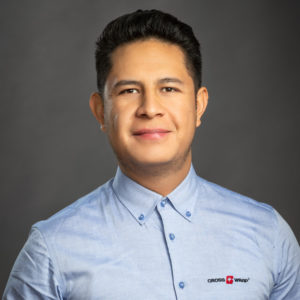 bernardino.vazquez@crosswrap.com
tel. +5213461022030 / +358440313378