News
Cross Wrap exhibits at Ecomondo 2022
Cross Wrap exhibits at Ecomondo 2022
17.10.2022
Learn more about our industry-leading solutions for plastic recycling and alternative fuel handling!
Cross Wrap team exhibits at Ecomondo 2022 exhibition in Rímini Expo Center, Italy, on November 8th-11th. Meet Sales Manager Mari Hämäläinen and the rest of the Cross Wrap team on stand 192, hall A1!
Ecomondo is a leading event in Mediterranean and European green and circular economies. The event is international and welcomes drivers of ecological transition.
Come discuss with how our solutions could best serve your needs:
Dewiring machine: open plastic bales safely, automatically, and efficiently with Cross Wrap Dewiring! Keep your material infeed steady and high-quality by accurately removing bale wires. The coiling unit neatly coils the metal wire,s, making them easier to recycle. Ask about the most energy-efficient plastic recycling machinery in the industry!
Bale wrappers: Our bale wrappers are the industry standard in alternative fuel wrapping. Wrap your RDF and SRF for easy handling, efficient transportation and safe storage. Regardless of your waste material or baler type, we have a solution for you!
Bale opener: Open alternative fuel bales quickly and automatically. The bale wrapper separates wrapping film and bale wires from the fuel material, which helps to maintain a high-quality infeed!

Get in touch with the team!
Mari Hämäläinen (Italy, Asia, Australia, South Africa): Tel. +358 40 562 8330,  mari.hamalainen@crosswrap.com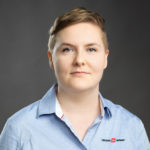 THE EVENT IN A NUTSHELL:
What: Ecomondo 2022
Where: Stand 192, hall A1, Rimini Expo Center, Italy
When: 8-11 November 2022
How to schedule a meeting with CW Team: Contact us at sales@crosswrap.com, and we will contact you in 24 hours!