News
Meet us at The Plastics Recycling World Expo Europe
Meet us at The Plastics Recycling World Expo Europe
14.9.2021.
Meet us at The P
lastics Recycling World Expo 
– F
ive
 reasons why to choose CW 
Dewiring
We are excited to announce that we have confirmed our participation in The Plastics Recycling World Expo held in Essen Germany on the 29th-30th of September.
There we present the top five reasons why many plastic recyclers such as Indorama and Poly Recycling have chosen the Automatic CW Dewiring for their plastic recycling operation.
At the event, our sales team Mr. Ville-Pekka Parkkinen and Mr. Heikki Jyrkinen, are eager to introduce you to the following reasons:
How is CW 

Dewiring

 creating a safer environment

 for working

?

How does the industry

-proven

bale

wire

coiling

process

benefit

easy

recycling

?

How does

The

 CW 

Dewiring

increase

operational

capacity

?

How does

fully

automatic

bale

dewiring

cut

back

operational

costs

?

Why

a 

remote

connection

through

 CW 

Dewiring

 Tosibox 

is

always

a

standard

?
The plastics recycling industry has adopted the CW Dewiring machine in three continents, and it has gained international recognition as a solution that boosts operational efficiency and safety in plastic recycling. The CW Dewiring machine is engineered to suit all plastics recycling, -sorting, or recycled plastic handling operations where there is a need for bale dewiring.
At The Plastics Recycling World Expo, Messe Essen, Cross Wrap is located at a stand – b1021. Click here to read more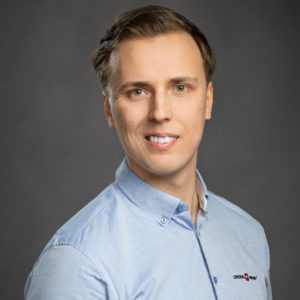 The event in a Nutshell:
What: Plastics Recycling World Expo
Where: Essen, Germany
When: 29-30 September 2021
Why visit Cross Wrap stand: To find out the top 5 reasons to choose automatic CW Dewiring.
How to schedule a meeting with CW Team:

Contact us, and we will contact you in 24 hours

.