News
New Cross Wrap reference video: Dewiring with side cutting at Papertech
Dewiring with side cutting at Papertech
24.03.2023
Spain-based Papertech has operated a Cross Wrap Dewiring machine since 2022. Papertech processes OCC in their facility in Tudela.
The machine, a DW 1400, comes with a new optional feature, side cutting. As demonstrated in the video, the dewiring machine cuts bale wires from the side of the bale and removes and coils the wires neatly.
The side cutting option enables a higher processing capacity for the dewiring machine, as well as improves the bale wire removal percentage. As there are fewer moving components with the side cutters, which reduces the need for maintenance.
Ask for more information about Papertech's Dewiring machine with side cutting: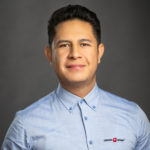 bernardino.vazquez@crosswrap.com 
tel. +5213461022030 / +358440313378