News
New Cross Wrap reference video: Direct Wrapper at Synextra S.r.l.
Waste fuel wrapping Synextra S.r.l.
14.07.2023
Take a look at our newest reference video on the CW Direct Bale Wrapper at Synextra S.r.l. site in Italy!
The CW Direct Bale Wrapper is an efficient, fully automatic solution for efficient material wrapping. The machine wraps bales material directly from any two-ram baler chamber. This simplifies and shortens the wrapping line and keeps your facility litter-free with minimum bale conveying. The Direct Wrapper is the best solution for wrapping your waste fuel material, like RDF, SRF or MSW. Wrapped bales are easy to store and handle and are durable during shipping.
CONTACT US TO LEARN MORE ABOUT THE CW DIRECT BALE WRAPPER:
Italy Sales Consultant Paolo DeCampo
Tel. +39 366 628 2192, italysales@crosswrap.com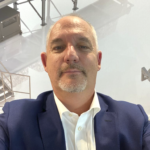 Italy Sales Manager Mari Hämäläinen
Tel. +358 40 562 8330, mari.hamalainen@crosswrap.com