News
Ecomondo 2019, here we come!
Ecomondo 2019, here we come!
Ecomondo 2019, here we come! …how did we end up here?
This year Cross Wrap is celebrating the 25-year anniversary. Throughout the history of our company Italy has played an important role in our growth story. This year we want to celebrate the 25-year journey with all of you at Ecomondo 2019 at our stand 013 in hall A3.  I would say Ecomondo is the European waste event of the year bringing the top waste and recycling technologies together.

We entered to the Italian market first time 1996. Back then young entrepreneur Mr. Kalle Kivelä found the Italian market interesting and suitable for his patented waste wrapping machinery. This was the very beginning of the baling and wrapping waste-based materials. Of course, young Kalle was an enthusiastic sales guy; on top of that our success story would have not been the same without first our partners and clients such as Macpresse and Sorain Cecchini. Starting from Italian market today we work with them also globally. By the year 2005 we had over 20 machines working in Italy. From the 90´s until today Cross Wrap continues to be not only Italian market leader but world leading technology for wrapping waste-based materials.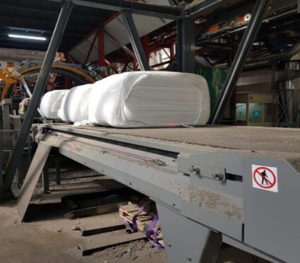 Today we have delivered to more than 55 countries, over 550 machines and out of which more than 40 machines to Italy. For us at Cross Wrap Naples is the holy capital of our Wrapping machines since we have delivered around 20 machines there and the next three sold machines are already in production. 
 
During the past few years the waste industry has been getting its strength back despite the economically challenging past years. Here are just to mention few reasons:
Closure of several landfills, limitation of new ones and increase of tipping fees to the landfills giving profitability to waste management, recycling and producing waste-based fuels.
Neighboring and material intake countries such as Bulgaria, Poland, Romania and Greece are expecting quality products such as SRF and RDF, which are baled and wrapped right. Hence loose waste is not accepted, and landfills are closing also there.
New intake countries of the waste-based material such as Scandinavian countries importing from Italy.  Increasing amount of new material traders helping right kind of material finding right ending.
National and EU legislation for waste management.
Growing awareness of global warming, circular economy, responsibility and sustainability.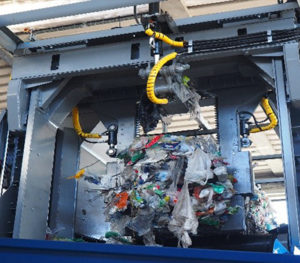 Past few years have been exciting times from our point of view as well because we have been able to enter also the Italian recycling market with a completely new product. Year 2018 we delivered the first Dewiring to Italy for open the mixed plastic bales in one of the Corepla recycling sites. The dewiring machine automatizes the material in-feed to the selection line separating the wires from the bales; boosting productivity and lowering labor costs. Also, simultaneously the machine is eliminating the high safety risks that come from manual wires cutting.
Since 2017 I have been honored to work with the Italian market following my father's footsteps. These few years working with Italian waste and recycling market has taught me a lot about waste, recycling, business, negotiation and partnerships. On top of all this, I've learned the language, culture and met new people, whom some of them I can also call friends today.
This was short story of how we ended up to the Italian market in the first place and what we are doing there today. I did include a hint about my view of the Italian market from a rookie sales manager perspective. I would like to wish everybody great Ecomondo 2019 and welcome you to celebrate 25 years story of Cross Wrap on our stand 13 hall 3A.
– Martta Kivelä, Cross Wrap Sales Manager for Italy, South America and Mexico