Blog
La dolce waste of Italy
Cross Wrap breaking records in Italy.
It is not only Italian summer which is getting warmer every day. The Italian market has been one of the hottest, and some may even say boiling markets for Cross Wrap during this year. I want to give great thanks to all Italian partners, customers, and friends who have made this success and the boiling bubbles possible. In this blog, I will update the latest news from the Italian market and a peak to the future.

Of course, the traditional reasons such as the demand for alternative fuel export, landfills closing, gate fees rising, increased publicity, and request for environmental responsibility have always directly affected our business. However today in Italy a new aspect is rising the temperature of the market for us; it is the the "Industria 4.0" (industria 4.0 -impresa 4.0 Agevolazione per l'innovazione e lo sviluppo di tecnologie abilitanti). Read more on how to get -40% from Cross Wrap machinery with industrial 4.0, Italian example click here.
Another relevant reason for the peak of orders now is the increase in the metal and component price throughout industries. Today we have maintained the price levels but let's say that the prices won't get lower than this. So now is the time to build your project together!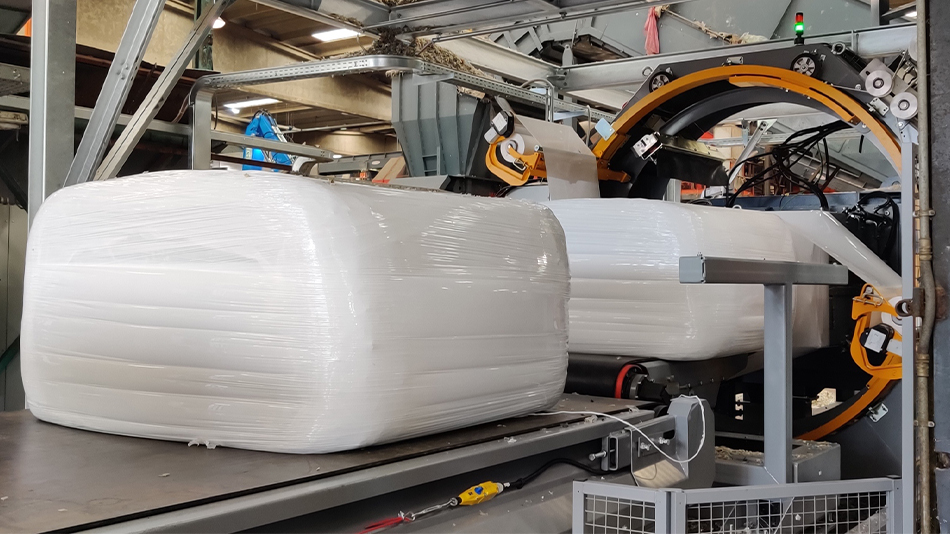 During this year, we have made the start-up, installation, and training of 6 Cross Wrap wrapping machines in Italy. Last month we also sold six new wrapping units. Seven new units will be in installation in Sicily and mainland Italy during the summer. Altogether, these 12 units are breaking our records already, and the summer hasn't even begun here in Finland. More details of these installations are coming up in Cross Wrap social media channels, so stay tuned! Click here to follow us on Linkedin.
Also, we have exciting installations coming up in the south of Italy for the paper industry. In the Autumn 2021, Cross Wrap will make the largest CW dewiring (with input and output conveyors) delivery to Italy so far; to automatize the cutting, separating, and coiling of the wires of paper/cardboard bales. See the picture below.

The motivation behind this investment was the increase in automatization, safety, production, and profit. Click here the see our latest webinar about "Zero landfill solutions the paper industry." Also, the Cross Wrap Dewiring machine can be adapted to the Industria 4.0 to gain -40% of the machine price in tax returns. Click here to receive a CAPEX calculation; how to return Dewiring machine investment in 1 year in Italy.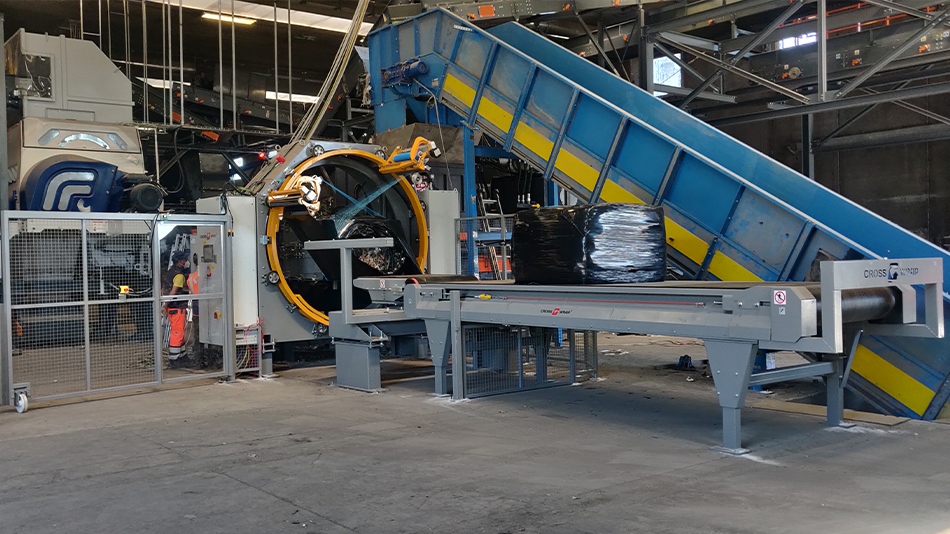 If you have projects for Cross Wrap solutions, NOW is our time to develop the projects. I have all sides covered for you 1. World-leading machines fulfill the technical requirement of industrial 4.0 2. Good connection to Italian leasing companies 3—innovation and motivation to develop the best project for bale wrapping and opening for you. 4. New Italian service partner trained and ready to assist you. Click here to read more.
I genuinely hope we can see each other soon, perhaps even in Ecomondo already. However, while waiting for that, let's book an online meeting to start your project!
Martta Kivelä
email: martta.kivela@crosswrap.com
Tel. +358 50 564 3921