News
Meet the team at Paper and Plastic Recycling Conference 2022!
Meet the team at PPRC 2022!
22.09.2022
Learn more about the next generation solutions for paper and plastic recycling!
Cross Wrap is exhibiting at the Paper and Plastic Recycling Conference 2022 in Chicago at booth number 55. North America Sales Manager Fernando Vargas and CCO Mirja Yli-Erkkilä, who's responsible for partner and total supplier deals, are happy to meet you at the Cross Wrap booth on 19th-20th of October. Fernando and Mirja are joined by Cross Wrap's CEO Jukka Pennanen and owner Tomi Saalasti. 
PPRC of the longest-running conferences and trade shows in the paper and plastics recycling industry addresses the biggest challenges and opportunities facing recycling businesses today. The conference joins industry leaders, discusses real business issues, and shapes the future of the industry.
Cross Wrap solutions for paper and plastic recycling include:
Dewiring machine: opens paper and plastic bales automatically, removing bale wires accurately, no need for manual labor, lowest operational costs in the industry!
Wire cutters: automate your operations whilst lowering labor and operational costs! The wire cutters cut wires from paper bales and are easy to integrate with other recycling machinery.
Get in touch with the team
Fernando Vargas, Tel.: +1 512 969 7185, Email:  fernando.vargas@crosswrap.com
Mirja Yli-Erkkilä, Tel.: +358 40 090 9029, Email: mirja.yli-erkkila@crosswrap.com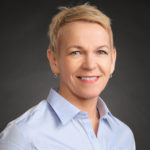 THE EVENT IN A NUTSHELL:
What: PPRC 2022
Where: Booth 55, Marriott Marquis, Chicago, USA
When: 19-20 October 2022
Why visit Cross Wrap stand: To hear the latest news from Cross Wrap!