News
Meet us at MIAC 2022!
Meet us at MIAC 2022!
13.09.2022
 Meet the new Sales Manager for Italy, Mari Hämäläinen, at MIAC 2022 exhibition stand 57! The Cross Wrap team exhibits at the Lucca Exhibition Center on October 12th—14th.  Mari is joined by CCO Mirja Yli-Erkkilä, Cross Wrap's owner Tomi Saalasti.
MIAC 2022 is an event for new technologies and machinery for the production of paper and paperboard and for the converting of tissue paper. Recycling paper and cardboard fibers are an essential part of paper manufacturing. Cross Wrap wants to offer ingenious solutions for paper recycling and paper manufacturing, such as our CW Dewiring and Bale Wrapping machinery.
Read next: Cross Wrap solutions for the modern paper recycling industry
Contact our Italy Sales Manager to book a meeting
Mari Hämäläinen, sales manager for Italy, mari.hamalainen@crosswrap.com, Tel: +358 40 562 8330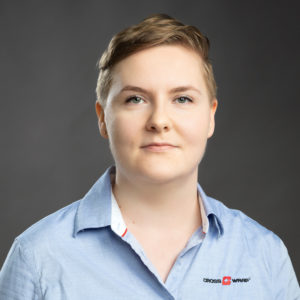 THE EVENT IN A NUTSHELL:
What: MIAC 2022
Where: Stand 57, Lucca Exhibition Center, Italy
When: October 12-14th 2022
Why meet Cross Wrap at MIAC:To find out the benefits of Cross Wrap machines for paper recycling.
How to schedule a meeting with us: Contact us at sales@crosswrap.com