Blog
North American Road Trip Stories and Market Overviews
North American Road Trip Stories
Cross Wrap´s Sales Manager Martta Kivelä's main responsibilities are to develop the market areas in Italy and North America, contact clients and sell our solutions to paper, plastic, board, and waste industries. This spring Martta has spent 7 weeks in total travelling around North America, visiting customers and partners, and participating in Plastic Recycling Conference near Washington D.C. and Waste Expo exhibition in Las Vegas. All in all, Martta has made over 30 Cross Wrap customer site visits all over the USA and Canada, and she is excited to share her experiences.
Establishing a presence overseas
Expanding your business into foreign markets isn't as simple as picking a place on a map and shipping the products. You need to do significant research on your target market, your product's global appeal, and the competitors. Cross Wrap operates globally, and it is the world leader in waste wrapping and dewiring solutions. The company's presence in the North American market has continued for over 10 years.
The first Cross Wrap machines delivered to the North America were Bale Wrappers. One of the first projects took place Hawaii in the late 90s. New wrappers were sold there just last year, and they have been faithful Cross Wrap customers for over 20 years.
In the beginning of the 2000s, there was another wrapper buyer from the south of the U.S. The machine is also 20 years old. Some time ago the old machine was relocated to Guatemala, and later replaced by Cross Wrap's new bale wrapper. This also talks about the lifetime of the machine, as they are still running after being in use for over 20 years! Cross Wraps machines are spread around all around North America. "Once you choose Cross Wrap, it is a choice for life!" Martta says.
"Once you choose Cross Wrap, it is a choice for life!"
Martta has been a part of Cross Wrap's story from the very beginning. She started as a Sales Manager for South America, Central America, Italy, and Spain in 2017. A couple of years later she took over markets in Canada and in the west coast of the United States. Martta´s learning curve with the North American market has been long, as she has in the past supported Cross Wrap's former Sales Director and founder Kalle Kivelä in all kinds of sales related events, such as Waste expo, PRC, and Paper and Plastic Conference.
Martta's most remarkable sales case was selling two dewiring machines for a PET washing lines facility in Canada in 2020. Dewiring machines were installed in front of the washing lines for post-consumer PET recycling. The company produces also cool furniture of the recycled PET plastic, as well as plastic labels for their main product.
The big North American journey
"North America is a very interesting market and it has a really nice business culture, I do enjoy it a lot," Martta tells.
As a sales manager Martta believes that personal contact with the customer is the key to success. During the sales process, personal meetings from the very beginning help to create trust. Strong relationship with the customer develops the best possible projects. This does involve quite a bit of travel.
This spring Martta spent over 2 months in total in her North American tours, visiting Cross Wrap's customers in US and Canada, from Los Angeles to New York and from Vancouver to Texas. She had been planning the trip for the past several months. The beauty of being on the road is flexibility and seeing where opportunities arise in a short period of time.
"When travelling, especially in North America where the distances are quite long, it is hard to find free time for other activities. If there is time, I do tend to find myself at the seaside or on the mountains. The most interesting thing about travelling for work is that you spend time in the destinations and see how the community lives and functions. And when you are visiting customers, you get to see what they create in the waste perspective. It's a different experience," Martta tells.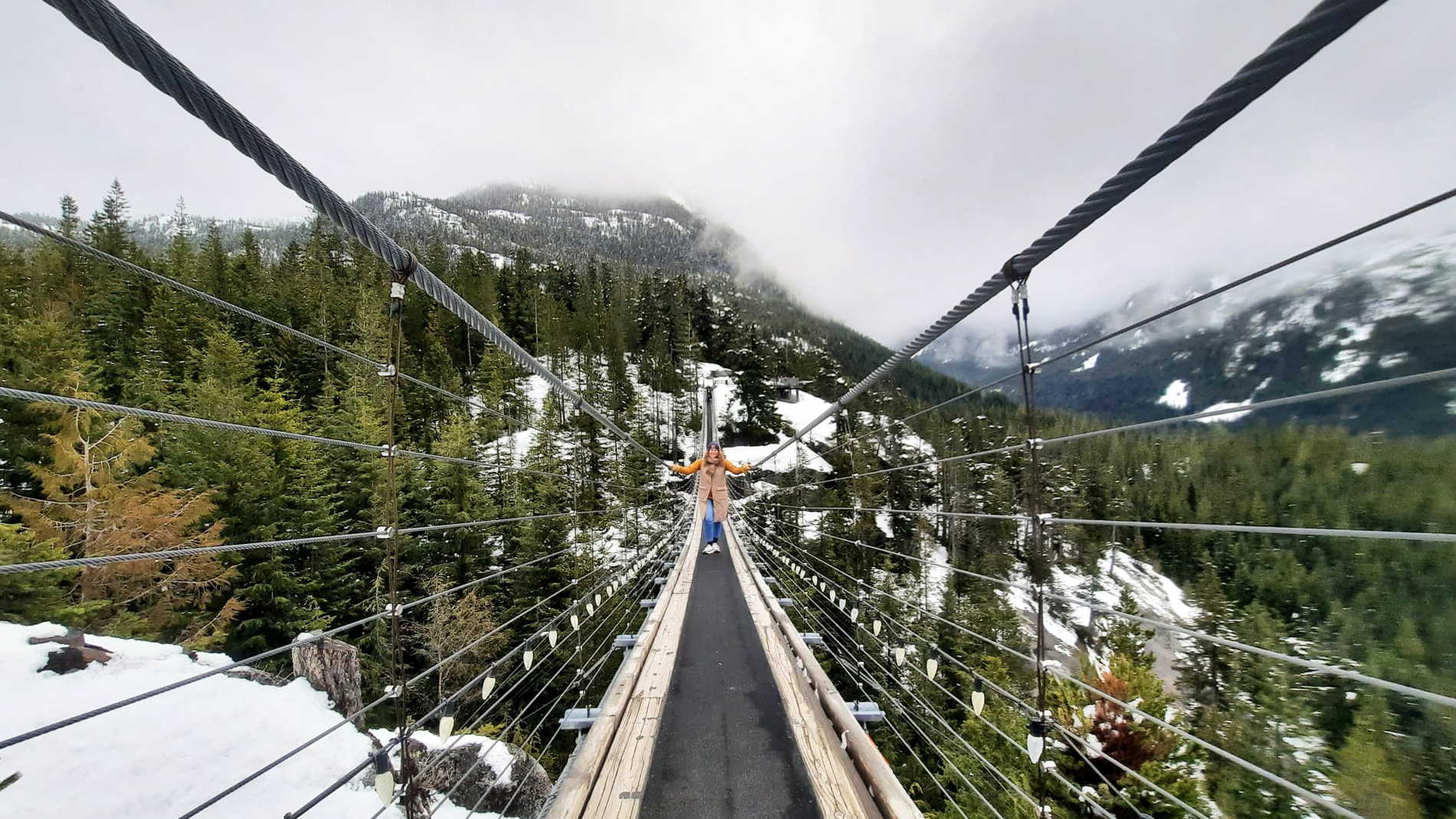 If Martta has free time during her trips in North America, you will find her by the seaside or in the mountains.
"During my last trip when I was visiting Cross Wrap's customer in Vancouver, I spent the weekend near by the city. I went hiking on the mountains on the north side of Vancouver, and it was very relaxing. During a visit with the long-term partner in Quebec, I visited a maple syrup farm. The harvest time had just started, and I spent a day at the Maple Harvest Festival where I had a chance to see the local traditions. For example, I saw people putting a line of boiled maple syrup in the snow and rolling a stick around it to make a lollypop," Martta continues.
An interesting growing market
In Martta's opinion, USA presents itself as an interesting growing market. Currently the plastic industry seems to be the most interesting for Cross Wrap. The number of investments is very promising, as is the number of new projects in mechanical and chemical plastic recycling.
When it comes to trends, the big companies are buying out smaller family recycling businesses. Another trend is that much talked material recovery percentage. There is as shortage of material for the industry and for the new investments, and its directly linked to landfill costs. "As long as we have low landfilling costs, and the recycling and recovery does not pay back to local recyclers, it is a challenging to find a business case there", Martta comments. "Another thing which I can categorize as a trend is a component shortage and long delivery times, which means delays for the project manufacturing", she continues.
This year North America will be Cross Wrap´s main export market. There is a strong investment capacity, and there are many impressive movements towards hire recovery percentage which obviously means more business opportunities for Cross Wrap.
"When turning our heads towards future, we are building an even stronger presence in the U.S."
"Like most of our export markets, Cross Wrap went to the North American market in the same way as 60 other countries – through good partners. We have a very strong partner network of industry leading technology key term suppliers and other smaller partners. Especially today in US market, our partner network gives us a unique position in the market and in upcoming projects. To support that strong partnership, we do direct business with direct end customers with a strong team. When turning our heads towards future, we are building an even stronger presence in the U.S.", Martta tells.
The U.S. recycling industry is slowly catching up with Europe. The growth of the US recycling business is slower due to low landfill costs and legislation, which has not reached the European level. The positive trend is that investment level in the U.S. recycling industry is high, and there are big brands and industries supporting to rise the material recovery percentage.
Strong presence despite the pandemic restrictions
Despite the long distances and travelling restrictions during pandemic times, Cross Wrap's presence in the North American market is stronger than ever. For example, in the beginning of the year Fernando Vargas joined Cross Wrap's team as a Sales Manager in North American west coast with the focus on both aftersales and sales, working as a team with Martta. In addition to the sales team, Cross Wrap engineering and assembly teams regularly visit the continent on commissioning, installation, and maintenance trips. Even during the pandemic, our engineering and assembly has been travelling from Finland to assist our customers on-site in Canada and the U.S.
Cross Wrap's Product Manager Henry Blom has good memories of the Canadian projects. Henry has done a couple of installation supervisions of the Dewiring machines, one of them was an Ice River Springs' Blue Mountain Plastics site. It was Henry´s first trip to Canada, and the due the pandemic time it was challenging to get into the country. In 2021, the Covid-19 restrictions were strict, especially for international travel. With the help of a Canadian lawyer, Henry received a special permission to enter the country as an essential worker. Both projects were plastic recycling projects. He spent a month in Canada, living under the pandemic restrictions and using a rental car to get to the customers' sites.
"I received positive feedback from our customers about the quality of the work and got a homemade maple syrup bottle as a gift. One of the customers is also mentioned in their feedback letter that if there was a chance, they would hire me", Henry jokes.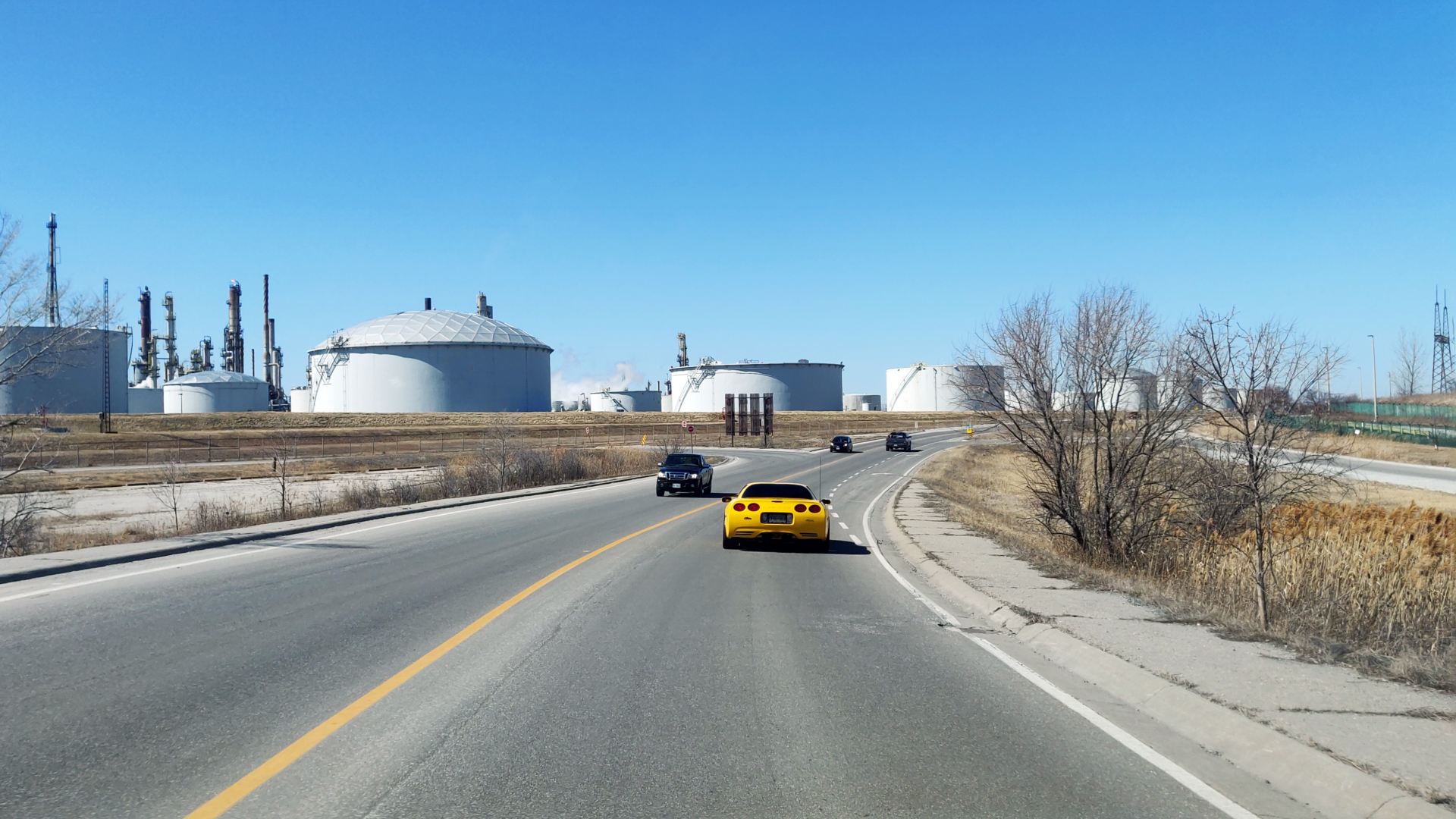 Henry's month in Canada included a lot of driving.
Martta remembers Blue Mountain Plastic's project as a good cooperation and trustful relationship between the two family businesses. "Despite the fact that this project was built during the hard pandemic times, when both countries were in lockdown with no chances for travel, we managed to build the trust for a successful project together. The North American customers are interested in buying Cross Wrap's solutions because we are the world leading technology in our niche, waste wrapping. I believe that the market leader status puts Cross Wrap in a really good position in the North American market", Martta comments.
"For example, in plastic industry Cross Wrap's Dewiring machines are the only dewiring solution that has provided over 60 installations for automatic dewiring. According to our company's information, nobody is achieving the same numbers. We are strong in our references, and we are dedicated to these few niche machines for specific use", Martta says.
Looking towards the future
"North America gives us great opportunities in the plastic industry, but at the same time I do want to highlight their strong paper industry. The recovery percentage of paper must go up to support those industries. In waste and alternative fuel industries, we are all still waiting for landfilling costs to go up and the cement industry to commit to using alternative fuels. There are also other potential industries for us, such as the cotton industry, where the cotton fiber is transported and stored in bales. And in North America, especially in the north, board packaging is a potential market for us. We do provide a unique and smart solution for wrapping of MDF and veneers for export purposes", Martta ends her story.
This year, Martta will be travelling to North America one more time, when she attends the Paper and Plastics Recycling Conference PPRC in Chicago. All our North American contacts are welcome to meet her at booth 55.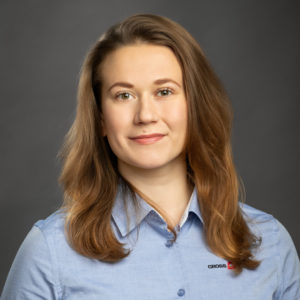 Contact Martta Kivelä: 
tel. +358 50 564 3921