Reetta Korhonen, Spare Part Engineer
"Cross Wrap is a reliable partner and employer. We are honest with our customers and with each other."
I have worked at Cross Wrap as a Spare Part Engineer since 2016. I am part of our After Sales team and responsible for the spare parts. My daily routines include making quotations, handling orders, arranging deliveries, and invoicing the spare parts as well as other aftersales such as services and upgrades. I am also handling our purchases regarding the aftersales.
How would you describe Cross Wrap as a company?
Cross Wrap is a forward-looking and development-oriented company.  Cross Wrap is a reliable partner and employer. We are honest with our customers and with each other.
What are the most important benefits Cross Wrap's customers get when buying Cross Wrap machinery?
Thanks to our long experience in manufacturing, Cross Wrap produces durable machines and offers knowledgeable service for our customers.  We take our customers' needs and wishes into account and develop new solutions for them if needed. At Cross Wrap, we are always ready to serve our customers in any situation, from purchasing new machines to after sales.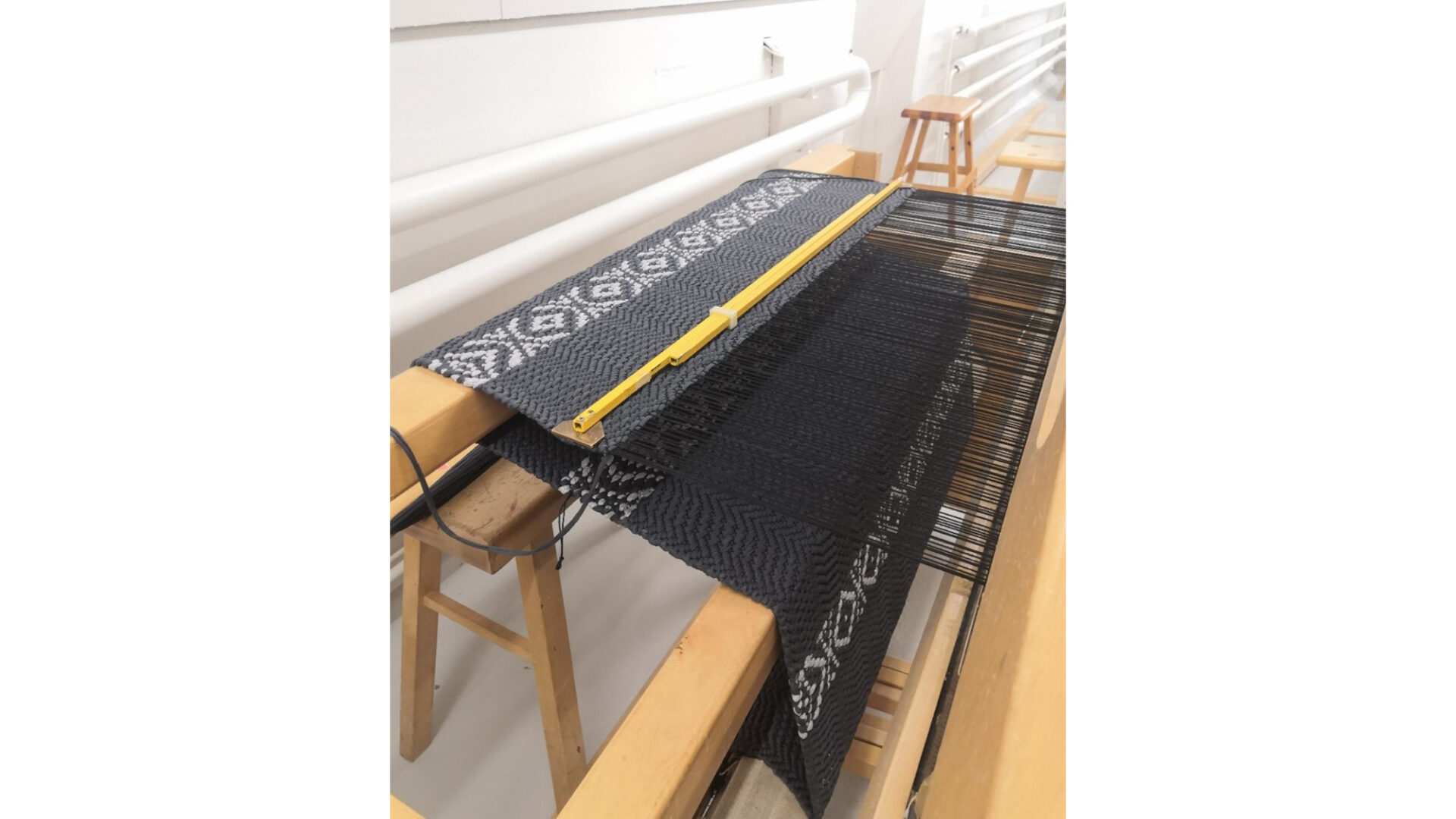 One of Reetta's hobbies is rug weaving.
What are your favorite things to do when not creating industry leading machinery and world-class customer experience?
My favorite hobby is crafting. I do rug weaving, macrame-knotting and knitting. Crafts are my way to relax, and they force me to focus only on one thing at a time. I also enjoy designing metal furniture and making them together with my husband. I still need to practice my welding skills though.
Spending time in the forest is another thing I love to do. The forest is simply a part of everyday life in Finland. Our forests are magical places. The silence is calming and picking forest berries and mushrooms is relaxing, but also practical.
In a nutshell
Name: Reetta Korhonen
Title: Spare Part Engineer
Keywords for my work: Aftersales, spare parts, support
Working with Cross Wrap since 2016
My message for CW customers: "Thank you for choosing us!"
My passions in my free time: Rug weaving, macrame-knotting, and knitting