Santeri Virolainen, Automation Engineer
"Cross Wrap cares about its employees and gives us the support we need to succeed."
I have been a member of the Cross Wrap Automation Engineering team since 2020. Automation engineers´ tasks require extensive expertise and critical thinking. I need to solve problems effectively using my knowledge and data.
My daily tasks include machine upgrades and service, test driving new machinery, robotics and customer support. My goal is to assist customers in using Cross Wrap´s machines cost-effectively and correctly.
How would you describe Cross Wrap as a company?
Cross Wrap is an agile organization. The company constantly adapts its way of working based on customers' and employees' feedback. For example, we can do modifications on the machine design to fulfill the needs of our customers in the changing market.
Cross Wrap cares about its employees and gives us the support we need to succeed. We also have good employee benefits. Cross Wrap's team spirit is strong and the communication in the company is open and honest.
What are the most important benefits Cross Wrap's customers get when buying Cross Wrap machinery?
Our customers will always receive efficient and reliable machinery. All Cross Wrap´s machines are checked and deemed to be in order before shipping them over to customers.
Our maintenance and service staff are flexibly available and ready to assist. For example, if a customer´s machine program needs changes, we are on it.
What are your favorite things to do when not creating industry leading machinery and world-class customer experience?
I love spending time with my family and my dog, who is a two-year-old collie. He is full of energy and needs a lot of attention. We take walks or go hiking in the dog park.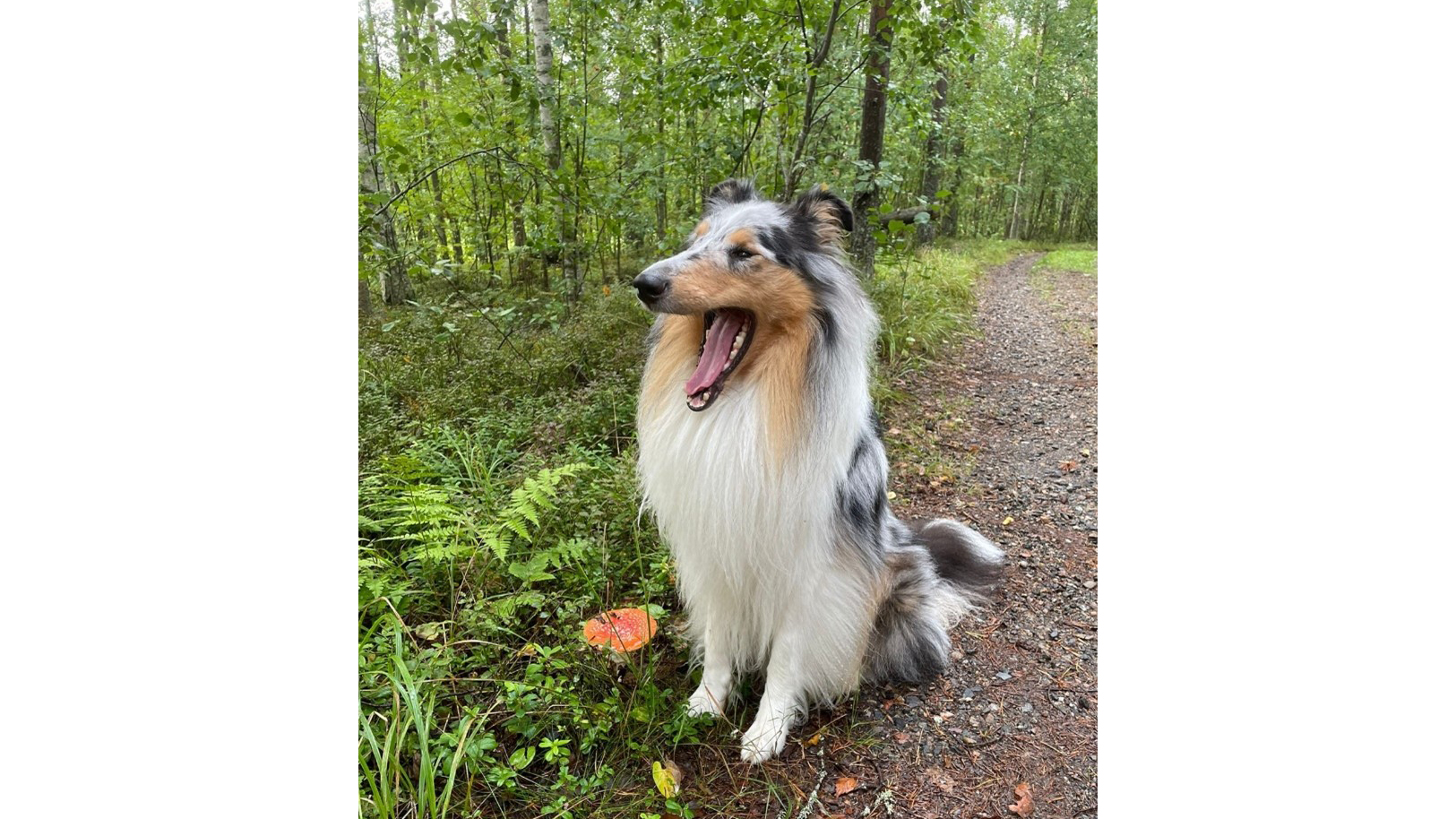 Santeri and his dog enjoy walks in the forest.
In a nutshell
Name: Santeri Virolainen
Title: Automation Engineer
Keywords for my work: automation, robotics and customer service
Working with Cross Wrap since: 2020
My message for CW customers: "Ready to serve you on your next wrapping or dewiring journey!"
My passions on my free time: outdoor activities with my dog