News
Cross Wrap attends SERC and PRC events in the U.S.
Cross Wrap attends SERC and PRC events in the U.S.
17.02.2023
Southeast Recycling Conference
Are you attending the Southeast Recycling Conference 2023 in Orlando, FL? So are we! Meet Sales Manager Fernando Vargas and CCO Mirja Yli-Erkkilä at booth 36 on February 26th—28th. Cross Wrap is excited to attend this event, meet fellow recycling industry professionals and showcase our solutions for more efficient plastic and paper recycling.
Plastics Recycling Conference
After the Southeast Recycling Conference, Fernando and Mirja will continue to National Harbor, MD, for Plastics Recycling Conference 2023 on March 6th-8th. Cross Wrap is a frequent attendee and exhibitor at PRC and our goal this year is to meet partners and customers in the North American plastic recycling industry. Meet the Cross Wrap team at booth 524!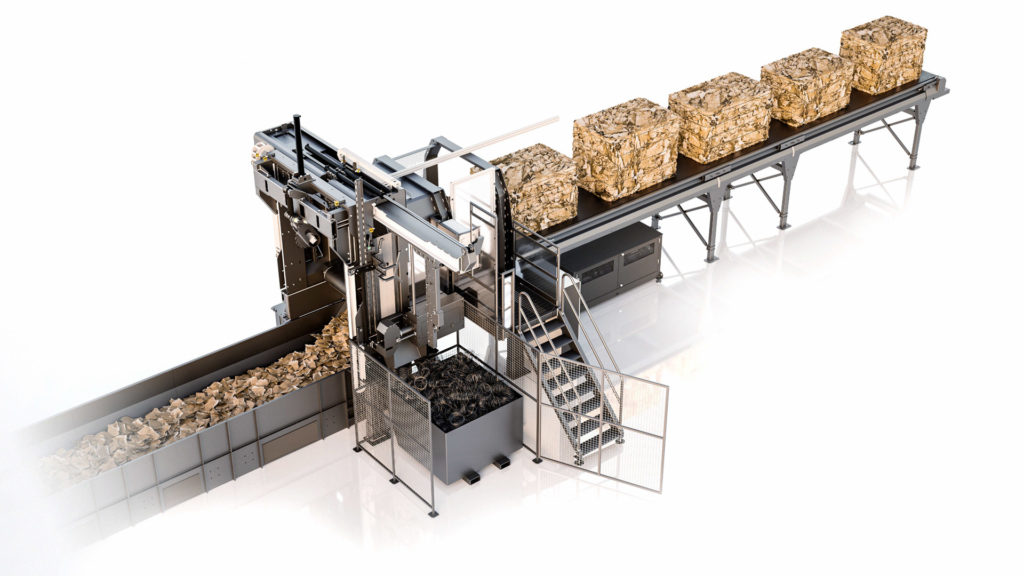 Plastic recycling solutions
Dewiring machine: cuts and removes bale wires, improving the quality of the recycled plastic infeed to your process. Coils removed bale wires into neat, easily recyclable bundles. The Dewiring machine is optimized to suit the North American bale sizes.
Paper recycling solutions
Dewiring machine: removes bale wires from OCC or pulp bales accurately, coils wires and prevents them from entering the pulper. Automatic bale opening boosts steady material infeed and improves workplace safety!
Wire cutters: cuts bale wires fully automatically, improves pace for a steadier material infeed and minimizes the need for manual bale opening.
Bale wrappers: don't struggle with your pulper reject – bale it, wrap it with Cross Wrap's bale wrappers, and store or transport it safely for energy recovery!
Other solutions for the recycling industry
Ask about our smart solutions for the recycling industry! Cross Wrap is a frontrunner in material handling, bale opening and bale wrapping, regardless of the material. If your recycled material can be baled, we have a solution to boost your operations!
Contact us
Contact our team to learn more about our solutions and book a meeting:
Fernando Vargas, Sales Manager North America
Tel: +1 512 969 7185, Email: fernando.vargas@crosswrap.com
Mirja Yli-Erkkilä, Chief Customer Officer
Tel: +358 40 090 9029, Email: mirja.yli-erkkila@crosswrap.com