Blog
How to meet the zero landfill goals with effective material flow
How to meet the zero landfill goals with effective material flow
Zero landfill has become one of the biggest global trends in many industries, and thus we need solutions that help to curb waste.
When it comes to  waste, landfilling is a big environmental problem, so reducing waste is the right action in a fight against climate change. Zero landfilling does not only mean reductions, as it also creates new business opportunities.
Read further and you will learn how your facility can work towards zero landfill goals by focusing on effective handling of material.
What does the zero landfill mean and why does it matter?
As the name suggests, zero landfill principles aim to minimize the non-recyclable waste that would end up in landfills. Therefore, landfilling should be the least preferable option to handle the waste.
Zero landfill is short for "zero waste to landfill". Usually, the goal for zero landfilling is to divert 90 percent of solid waste from landfills.
Like in many environmental matters, the European Union is a leading example in achieving zero landfill targets. The EU waste policy aims to improve waste management, support recycling innovations, and minimize landfilling.
Landfilling policies have been tightened in recent years, and the number of landfills is going lower in the EU. However, there is still much to achieve in waste handling – both in the EU and globally.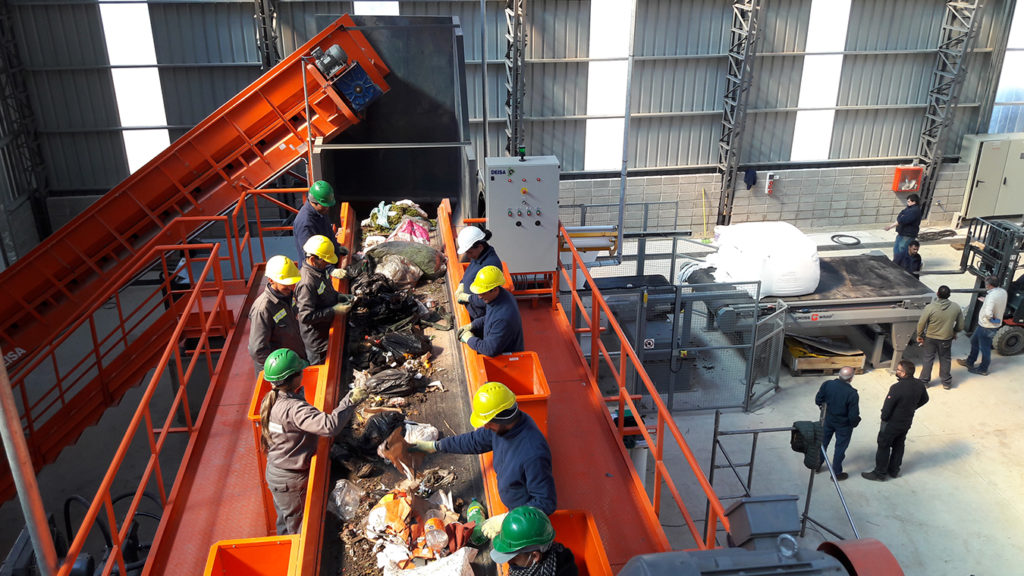 The benefits of zero landfilling
Policy

: You can respond – not only react – to the tightened waste-handling regulations in real-time.

Environment

: Less waste means less strain on the environment.

Cost-benefits

: Reuse valuable materials, increase your plant efficiency

,

and reduce operational costs.

Circular economy

: By reducing waste and improving recycling, you are creating new opportunities for sustainable business models.  

Branding:

Telling your customers that you take action against climate change is never a bad choice.
Zero landfill in action with Cross Wrap
Solutions for the paper industry to smart waste reducing
When talking about zero landfill principles in the paper industry, there are solutions from managing side streams to material handling and transporting.
We offer solutions for zero landfill goals from stock preparation to pulper reject handling.
One of the issues in the paper recycling industry's waste handling is pulper reject. The so-called "ragger wires" are born when materials other than paper form a mass in the pulper. The combination of melted plastic and metal wires is almost impossible to separate and recycle, so it ends up in landfills.
Ragger wires have been a problem for a long time, but they no longer need to be. With the Cross Wrap Dewiring Machine, you can minimize the non-recyclable waste formation and also improve the pulping efficiency rate.
CW Dewiring Machine minimizes the need to use ragger wires, as it automatically cuts and removes the metal wires from the bale before the pulping process. You can recycle the metal wires easily, as the machine coils the wires into separate bundles.
Besides dewiring, you can improve your material flow with modern solutions that help bale and wrap the materials born from industrial processes. 
The Cross Wrap Bale Wrapping Machines will wrap your bales automatically with an 80-tonne-per-hour-capacity while improving production safety. The CW Direct Bale Wrapper is a particularly good solution for recycled pulp, as it can wrap the bales tightly without wires.
Once the bales are neatly wrapped, they do not litter or invite pests, and they take less space to store. And when it is time to move the bales to the next location, your logistics will thank tightly packed and easily movable bales.

Read also: The benefits of automatic bale dewiring in the paper recycling industry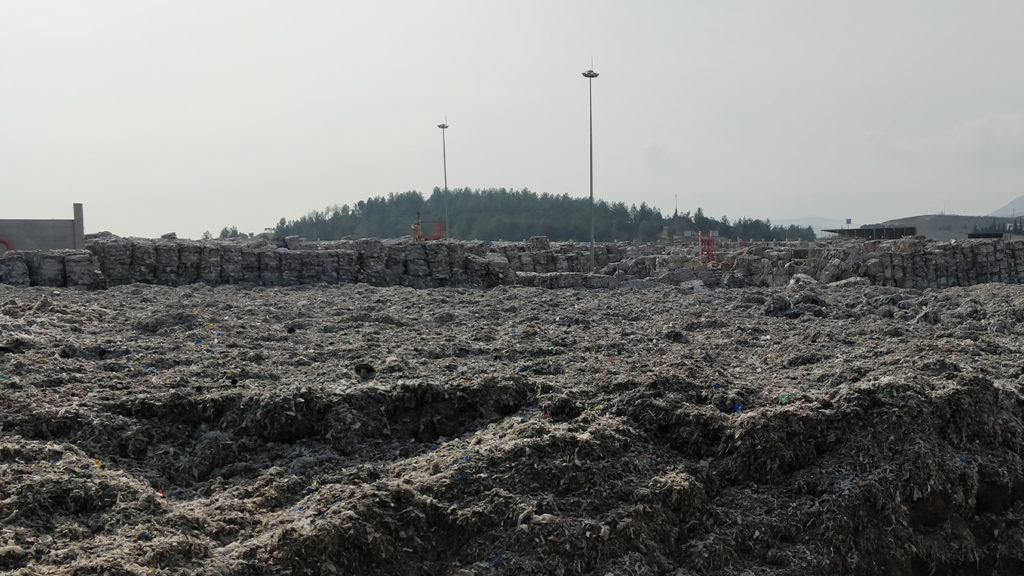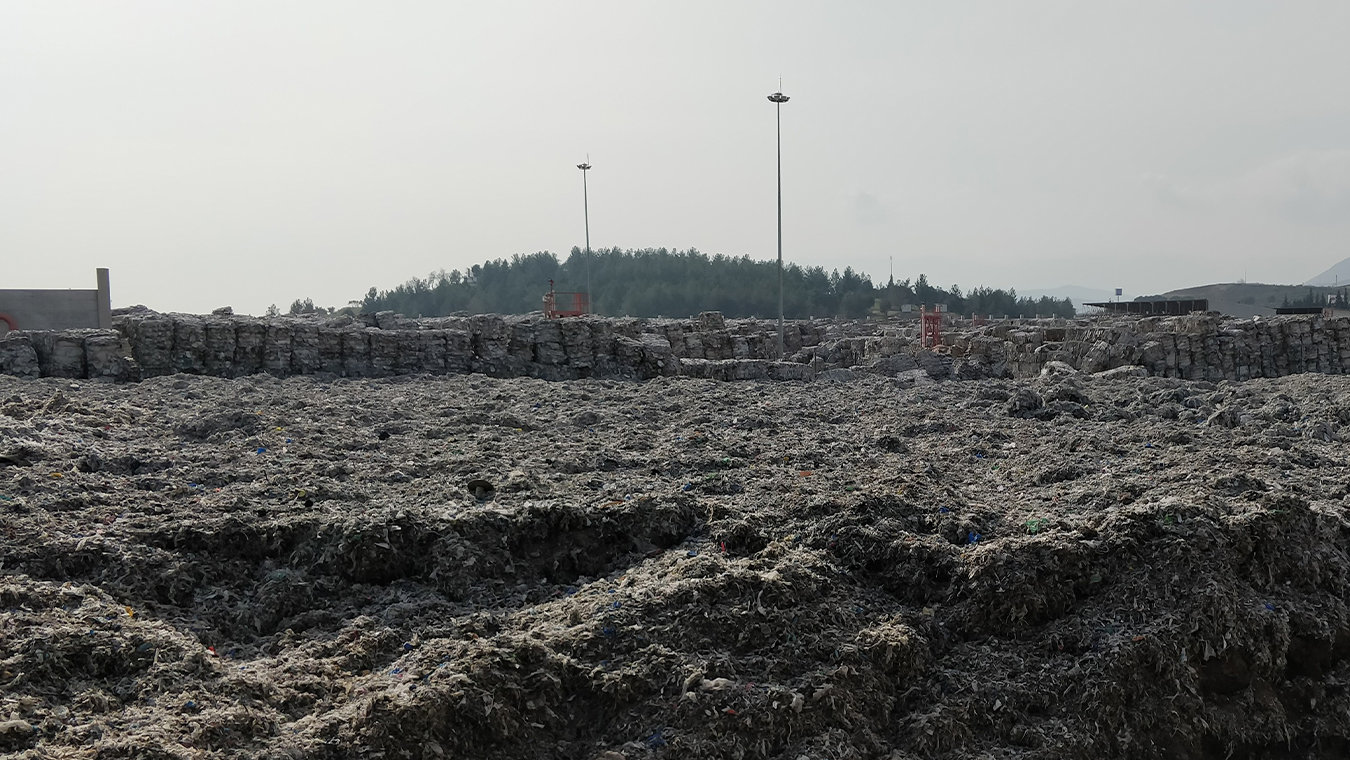 Case study
Instead of transporting bales to another location, incinerating waste and recovering energy is an obvious zero landfill target.
Stora Enso's paper mill in Varkaus, Finland is an excellent example of how reject material can be handled as a valuable resource instead of landfilling. With Cross Wrap's baling and wrapping solutions, the reject created in the processes is handled and stored efficiently, and turned into energy. The energy is used in district heating in the nearby areas.
>> Watch our webinar to get more details about how the paper industry can achieve zero landfill goals.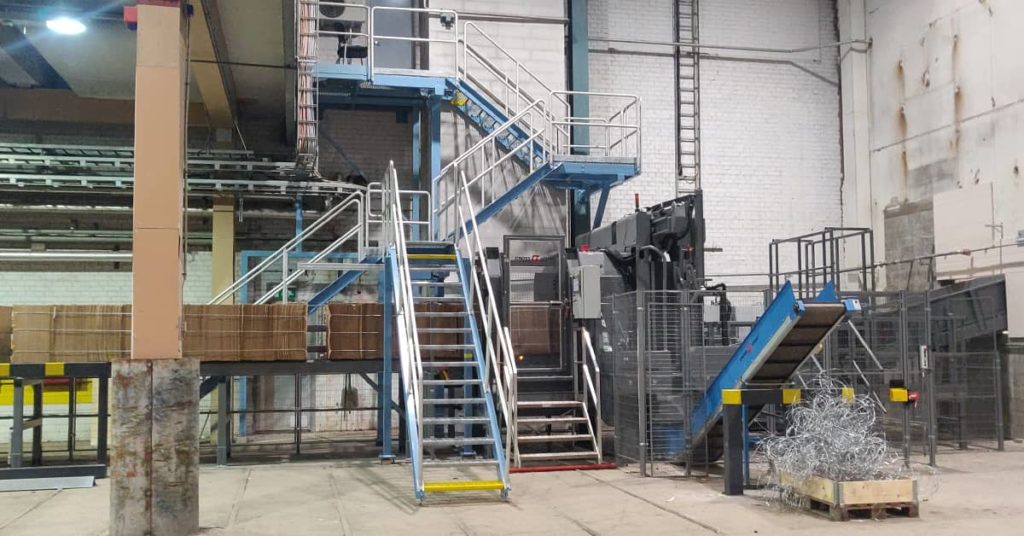 Cross Wrap solutions to sustainable material handling
–  Wrap baled material automatically with CW Bale Wrappers. This keeps your working facility litter-free and improves the safety of workers.
– Storing wrapped air-tight bales takes less space, and there is no need to arrange buildings or roofings for storage. Neat packages do not create leakage, litter, or attract pests.
– You can transport the wrapped bales without risk of leaks or losing value.
–  Use CW 3660 Bale Opener to open the wrapped bales automatically and increase your recycling rate.  As the film and wires are separated, recycling them is easy.
Our automated machines have high production rate, low operation costs and they are compatible with any baler and bales of various sizes.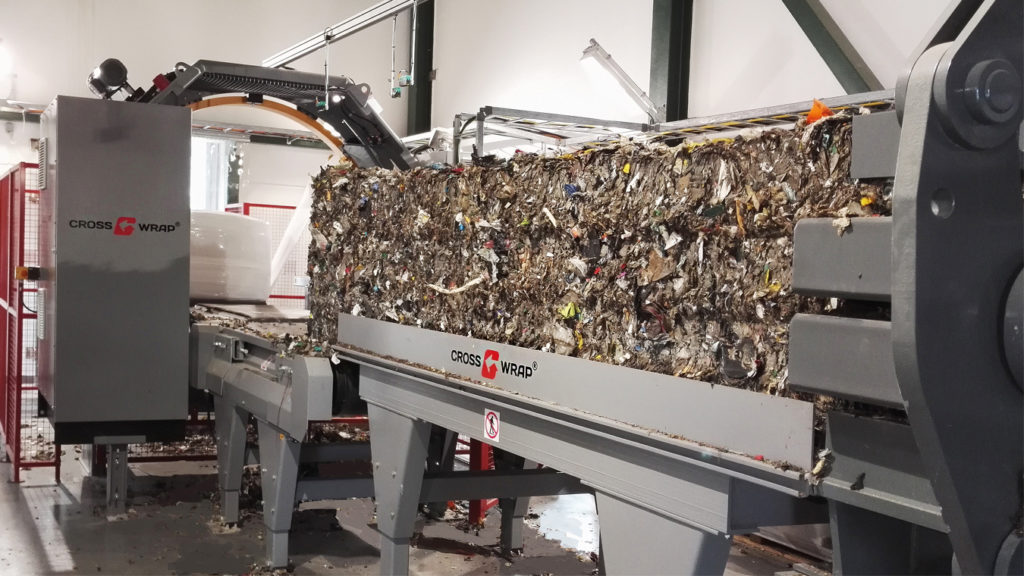 Transform waste into a valuable resource
Restoring waste to energy is a sustainable solution to minimize landfilling. For example, the side stream born in a cement kiln can be utilised as an alternative fuel. 
In the waste-to-energy industry, it is crucial to handle materials in a way that their calorific value remains. A common issue is that the material is not handled effectively, which reduces the value of waste.
With our solutions, you can enhance your material flow drastically and get the best energy value out of alternative fuels such as RDF and SRF.
 The calorific value of the fuel is maintained as the bale is neatly wrapped and easier to handle
Bales last multiple handlings, storing and transporting better if they are wrapped. Thanks to our patented cross-wrapping method, the bales are secured from external factors.
Solutions for the bottlenecks of plastic recycling
The plastics industry is at the forefront of a systematic transition to a circular economy. The bottle-to-bottle principle strives to make plastic recycling the new norm, as end consumers also ask for more sustainable plastic products.
To meet the plastic recycling goals, modern facilities that enable high-quality and fast recycling processes are necessary.
We help to close the loop in plastic recycling with automated machines that ensure effective material handling.
With fully automatic dewiring machine, you can process your plastic materials with high capacity and low operational cost. Automation also improves employee safety, as your workers do not need to cut the dangerous metal wires by hand.
Read also how automation will help your PET recycling efficiency.
Recycled plastic material can also be used as an alternative fuel, mainly on SRF. Our tie-free bale wrapper is a perfect solution for plastics that need transportation.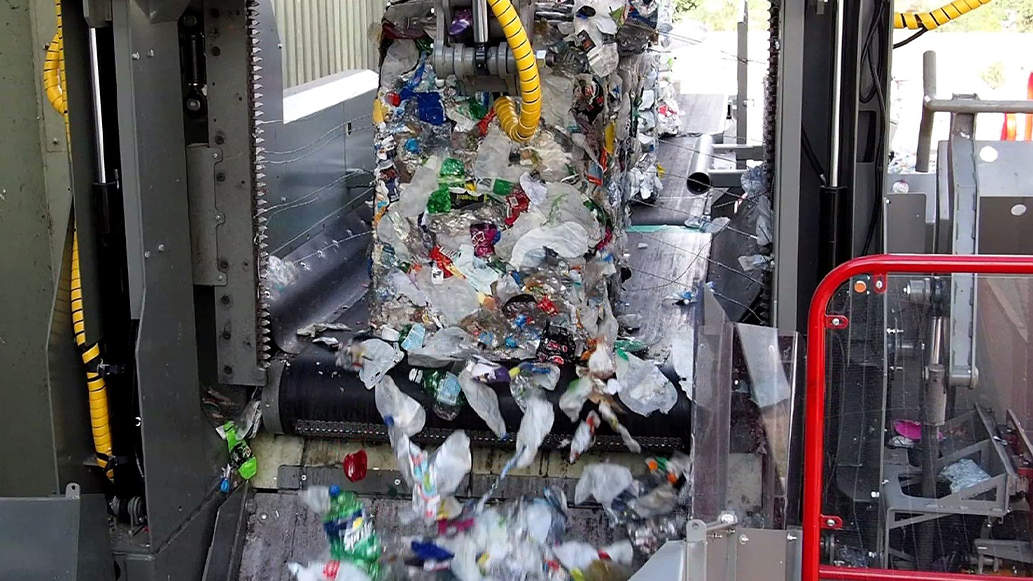 Cross Wrap Solutions for zero landfill goals
Reducing waste is everybody's business, and with the right solutions, you can reduce your environmental impact smartly.
We at Cross Wrap help you to handle your materials more safely, effectively, and cost-wisely. Contact us and let's discuss how we can help your facility to meet zero landfill targets!
Read next: The future of plastic recycling