Blog
Cost-effectiveness in plastic recycling industry – 5 ways to improve it
Cost-effectiveness in plastic recycling industry – 5 ways to improve it
The bottleneck of cost-effectiveness in the plastic recycling facility is usually the manual work that weakens the stability of the process and the quality of recycled materials. Especially in Northern America, and Europe, the savings in plastic recycling can be gained through automation and operational as well as staff costs.
Learn how you can improve the cost-effectiveness of your plastic recycling business and at the same time increase safety while utilizing the full capacity of your process.
Five ways to improve the cost-efficiency of a plastic recycling facility
1. Continuous and reliable feeding of the material 
The plastic recycling process is as strong as its weakest link – and usually, the weak link can be found in the manual work at the beginning of the recycled material processing line. For the following automatic process, it is crucial that materials are being fed continuously.
One of the slowest and most dangerous stages of manual work is the cutting of wires around plastic bales by hand before the bales can be moved onwards.
You usually need two employees working on large plastic bales each shift. It is nearly impossible to work efficiently when cutting bale wires by hand because the work requires a lot of movement, muscular strength, and natural pauses. Also the manual wire cutting is an extremely dangerous job and creates a hazardous working environment.
If bales are opened by hand, the plastic waste on the floor will also slow down the feeding of material. The time spent on cleaning is taken from the feeding of the material and opening bales – but if the floors are not swept, the trashy floor is both a safety and fire risk.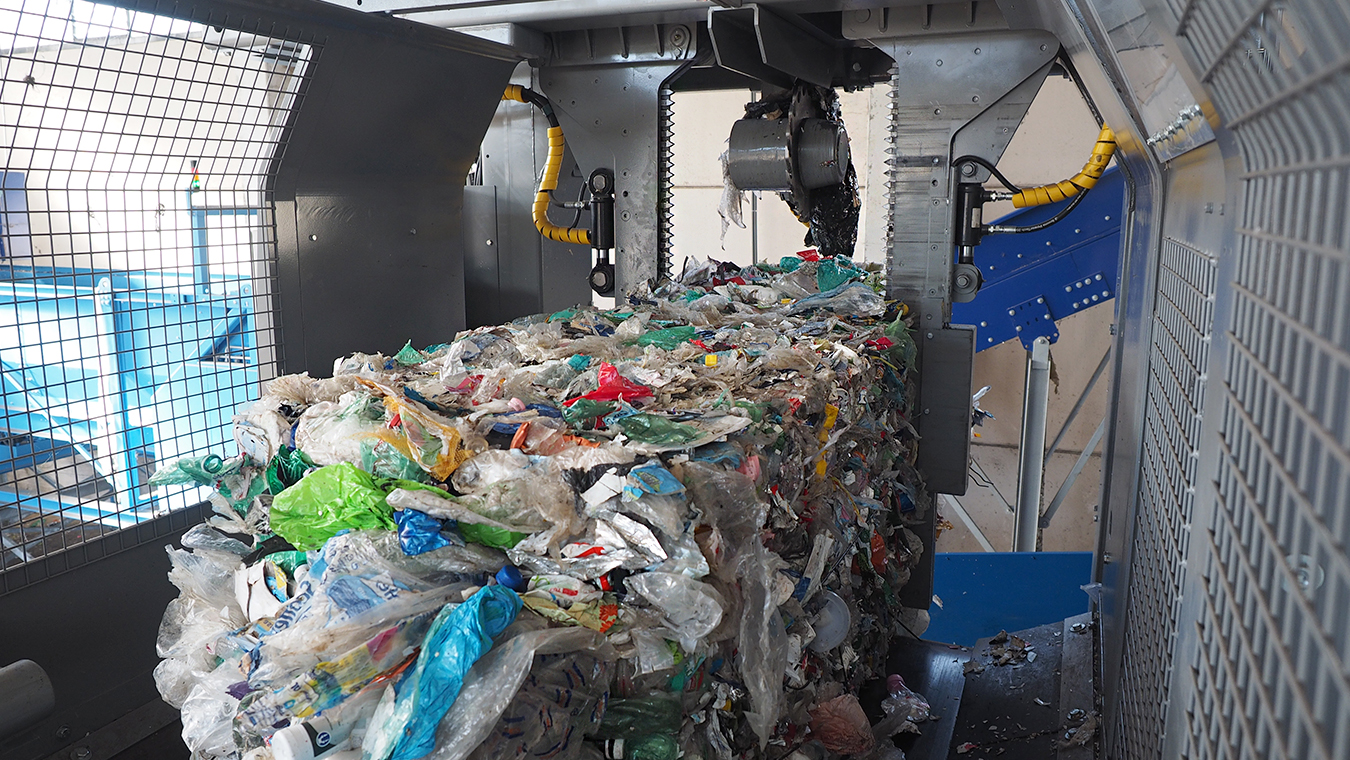 2. Smart automation reduces OPEX costs 
Even though the plastic recycling process is an investment worth millions with top-performing machines, wire-cutting is often done manually and dangerously with hand tools like cutting pliers.
 The "man and pliers" arrangement is inefficient especially when your factory operates at a large capacity. In such cases, there is a danger that your production line can not meet the maximum capacity, because there simply is not enough time to move the bales forward fast enough within the timeframe of one shift.
The efficient automatic Dewiring is the go-to solution because it both enables handling larger capacities and decreases the direct costs of your operative function.
CW Dewiring Machine is the smartest solution to the time-consuming and dangerous wire removing process, as the machine automatically cuts and coils the wires. In total CW Dewiring makes the whole plastic recycling line operate as constant as possible.
CW Dewiring Machine – fast payback by automation
Labor costs saving: for example if your line operates in 4 shifts with 1–2 employees per shift, the cost for one employee is 40 k USD per year (based on CW customer experience).

CW Dewiring machine has approximately two-year payback in 24h two operators / shift operations.

 

 Only one forklift driver is needed in material infeed, as CW Dewiring machine does the rest.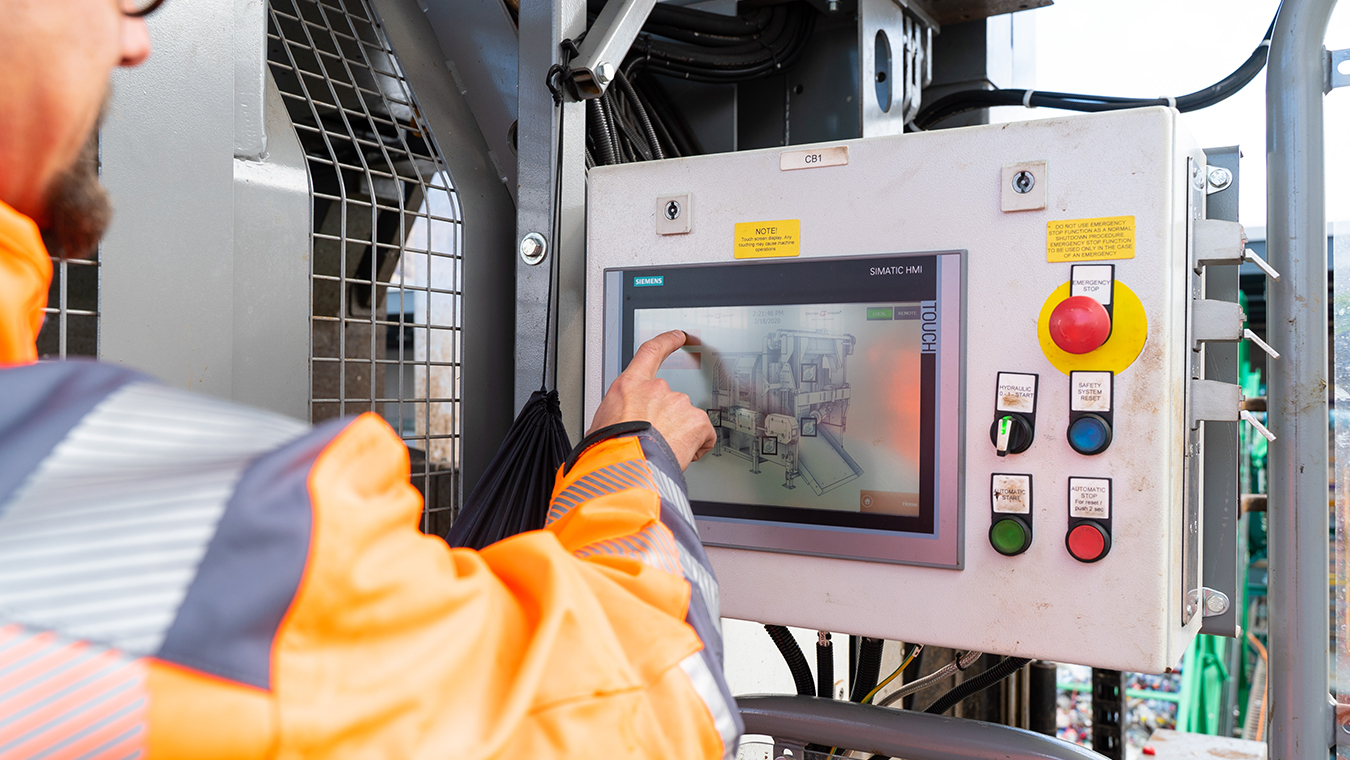 3. Cross Wrap is always there for you – Reliable machines and support services
The high utilization rate and uninterrupted operation of the machine are extremely important, especially in processes that are ongoing 24/7. Even one hour of downtime is money wasted.
Investing in a high-quality machinery gives you more than a physical machine, as it ensures:
Components that are high quality 

Easily available spare parts

Continuous product and software development 

Fast and reliable customer support with a remote connection for problem solving and machine updates

Cross Wrap After Sales team at your service
The special feature of plastic recycling is that the flow and quality of collected plastic vary in different countries. This means that your machines should comply precisely with your process needs so that your line works effectively. 
As a company we have worked with baler technology for over 27 years and established plastic recycling partnerships around the world. Thanks to that, you will surely get an operationally reliable and innovative solution.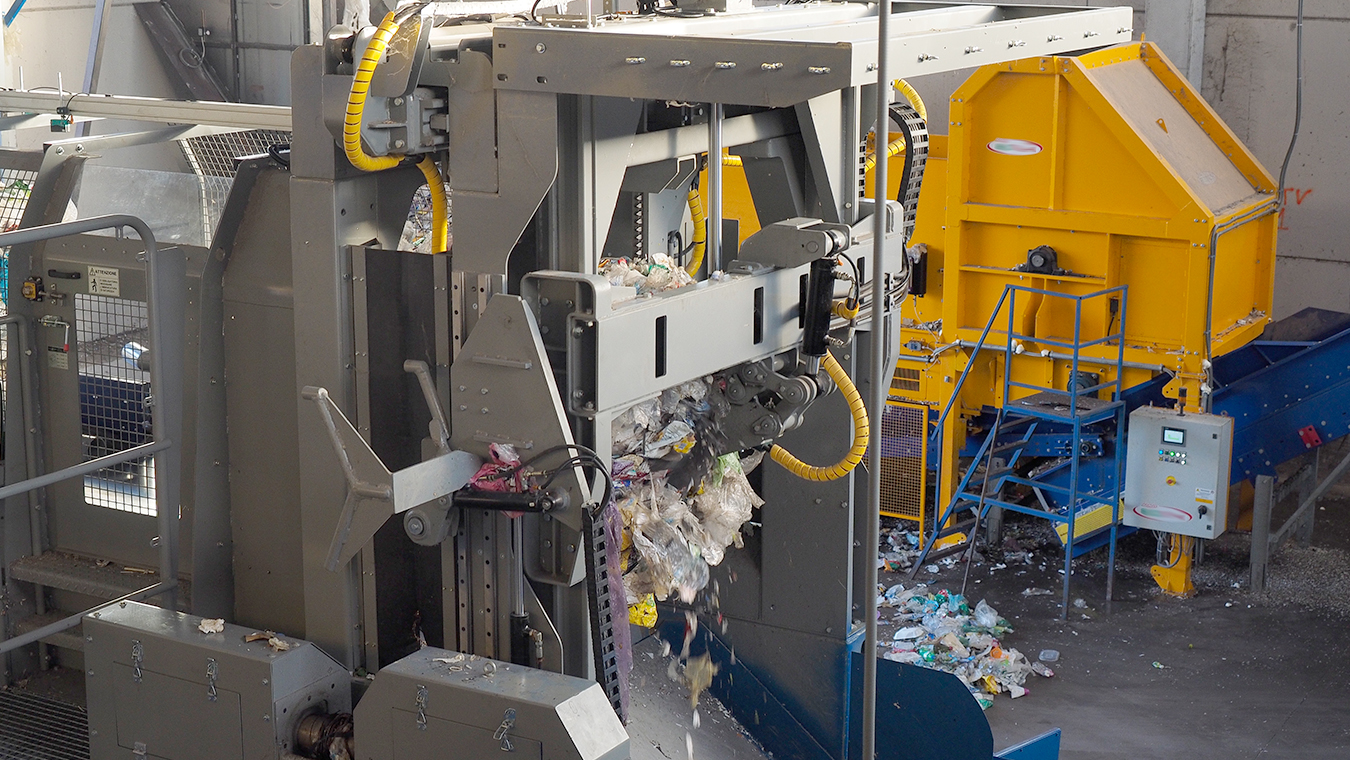 4. Low maintenance needs of the machines 
The ultimate stress test for your machine is of course when something is not working as it should or there are unexpected faults. Not even the most modern machine works seamlessly if it has costly and slow maintenance. Hard to get  spare parts can also force you to stop your production line momentarily.
Thus, you should be sure that there are high-quality spare parts available to your new Cross Wrap machine so that you can actually receive the best payback period. 
We can gladly say that our machines are low maintenance because we have designed them for demanding industrial process needs.
 Our machines have remote access as standard, which enables efficient technical support and update possibilities to every part of the world.  Besides that, our fast global service network and spare part delivery assure minimal downtimes.
We also offer global remote installation service, which allows the device to be started remotely when the situation so requires.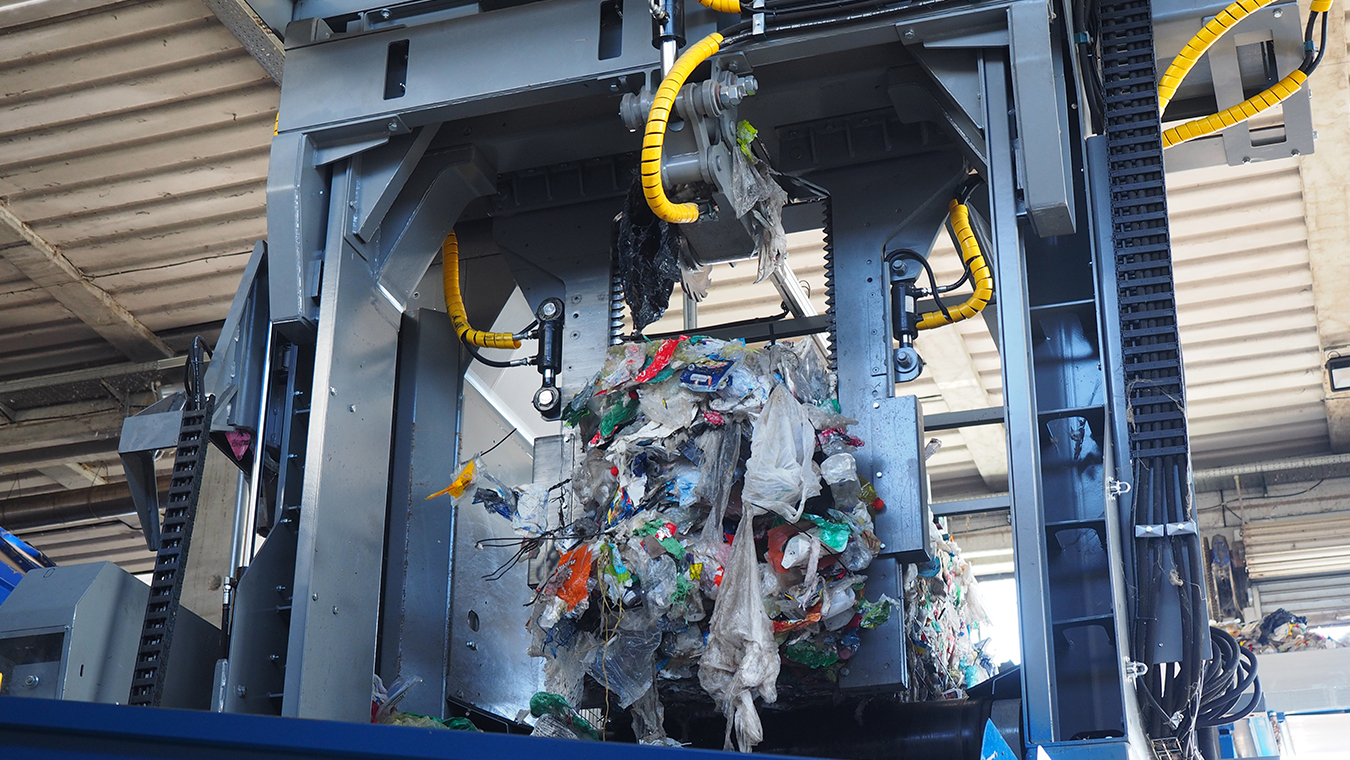 5. Safe and motivating working conditions 
Even if your premises had the most modern machines, your employees still have an invaluable role within your processes. 
The biggest safety risks lay in the process of cutting metal wires from bales by hand. Every year metal wires cause countless accidents or even deadly accidents when the strap cuts through the thin fabric in clothing.
A safe work environment is one of the most important values of modern working life, and improving it will also improve employee satisfaction.
Accident-prone manual work is better handled by a machine, and fully automated CW Dewiring Machine is the best example of this. 
The CW Dewiring machine supports creating safer working conditions, and its intuitive user interface keeps the motivation and operational results as high as possible.

CW Dewiring Machine creates opportunities to reduce costs in plastic recycling 
The core of cost-efficiency is to work smarter, not harder, and save your money in an ongoing process. 
CW Dewiring Machine does not only remove wires but also time-consuming and dangerous manual work.
CW Dewiring Machine
Automatically cuts, separates, and coils the wires of any plastic bale 

Removes the need for manual wire-cutting

Has the industry's lowest machine operating cost

Smart operation, remote access as standard
We have a long history of baler technology and brands on the market, and we happily find the best solution for your process. We do not only deliver the machine, but also a solution that fits into your process.  Contact us in case you want to know more about how you can enhance your plastic recycling process! 
Read more about the patented CW Dewiring Machine. 
Read how one of the biggest recyclers of PET bottles in the USA strengthens their operation with CW Dewiring.