Blog
It's a wrap: best of 2022
It's a wrap: best of 2022
For many of us, 2022 has been a challenging year. We have transitioned to a more hybrid working reality, and got used to constant uncertainty, but have remained hopeful. And there are plenty of good moments to look back on!  
At Cross Wrap this year started from change: new ownership and organizational changes took place, but the path of a family-owned company has continued forward. From globally delivered machines, dozens of customer site visits, more than 20 events, and continuous, persistent team efforts behind the scenes, the year has offered many opportunities for success and growth.  
Before we step into the bright horizon of possibility that is 2023, let's take a moment to look back on 2022 and the most memorable moments Cross Wrap's team members enjoyed throughout the year! 
Change nurtures innovation
This year we have welcomed new faces to the company, implemented new processes, and advanced in our careers.  
One of the new people joining Cross Wrap is our data specialist Pirjo Kekkonen. Her best moment of the year was starting a new interesting job. "I started in the beginning of July as a data specialist. I do also BI reports and invoicing.  I have very nice co-workers, which creates a homey atmosphere at the office", she says. 
In addition to new hires, our existing employees have moved to different positions in the company. For Satu Hämäläinen, this meant moving from the role of an export and freight manager to head of HR. "My role reversal has been the best thing about this year", Satu says. "I also like the way our company is going forward under the new management strategy." 
Our sales coordinator Hanne-Maria Kekäläinen brought new expertise to Cross Wrap's sales support and key account management. "Sales support is like peeling an onion, each layer makes you cry", she jokes about her daily routines. 
"Sales support is like peeling an onion — each layer makes you cry", jokes Hanne-Maria Kekäläinen.
CCO Mirja Yli-Erkkilä praises the team spirit this year. "The best thing about this year has been witnessing how our sales and marketing team members have blossomed in their new and existing roles. I'm seeing a lot of enthusiasm and joy in their work, which I personally see as a great success", Mirja says. "The enthusiasm is also visible outside the company. This will carry us through any difficult situations and drive the company forward." 
"There's an innovative atmosphere, especially now when we have so many new faces and new professionals coming in. People had been positively encouraged to try out things and take chances", says marketing manager Panu Kantosalo. "2022 was not an easy year, but I still see a lot of improvement has been in many ways, almost exponential."  
Keeping customers at the heart of the business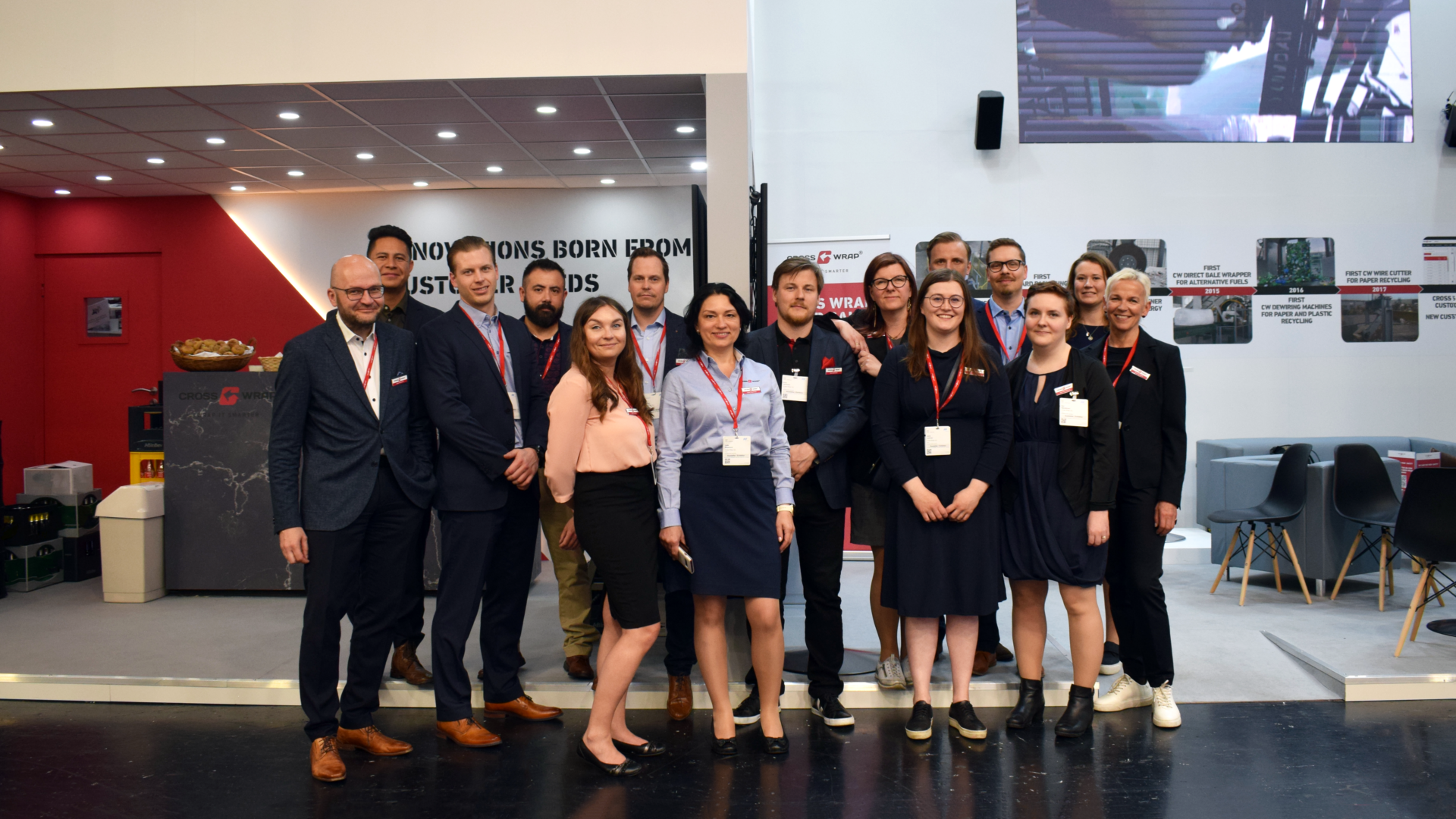 The Cross Wrap team at IFAT 2022 exhibition
Our innovations are born from customer needs, and thus our solutions and services are created and developed keeping the customer closely in mind. For example, our new support services and the Cross Wrap Smart customer portal, which were both launched this year, help our customers to get the most out of their machines.  
Our business development director Laura Leskinen states just that her highlight of the year. "We got to develop new services which would respond to our customers' needs and help their daily lives." 
For Erno Heinonen from service sales, keeping in touch with customers and meeting them face-to-face at site visits was the highlight of his year. "I had a customer site visit tour, focused mainly on Norwegian sites", he says. "I also visited France and Italian Ecomondo exhibition. The best thing about customers visits is to spread the message of CW all over the world." 
Travelling around the world
As a company with customers in over 60 countries, travelling is very integral to our business. This also results in success stories, funny encounters, and unexpected situations, like encountering a once-in-a-lifetime snowstorm in Athens, Greece.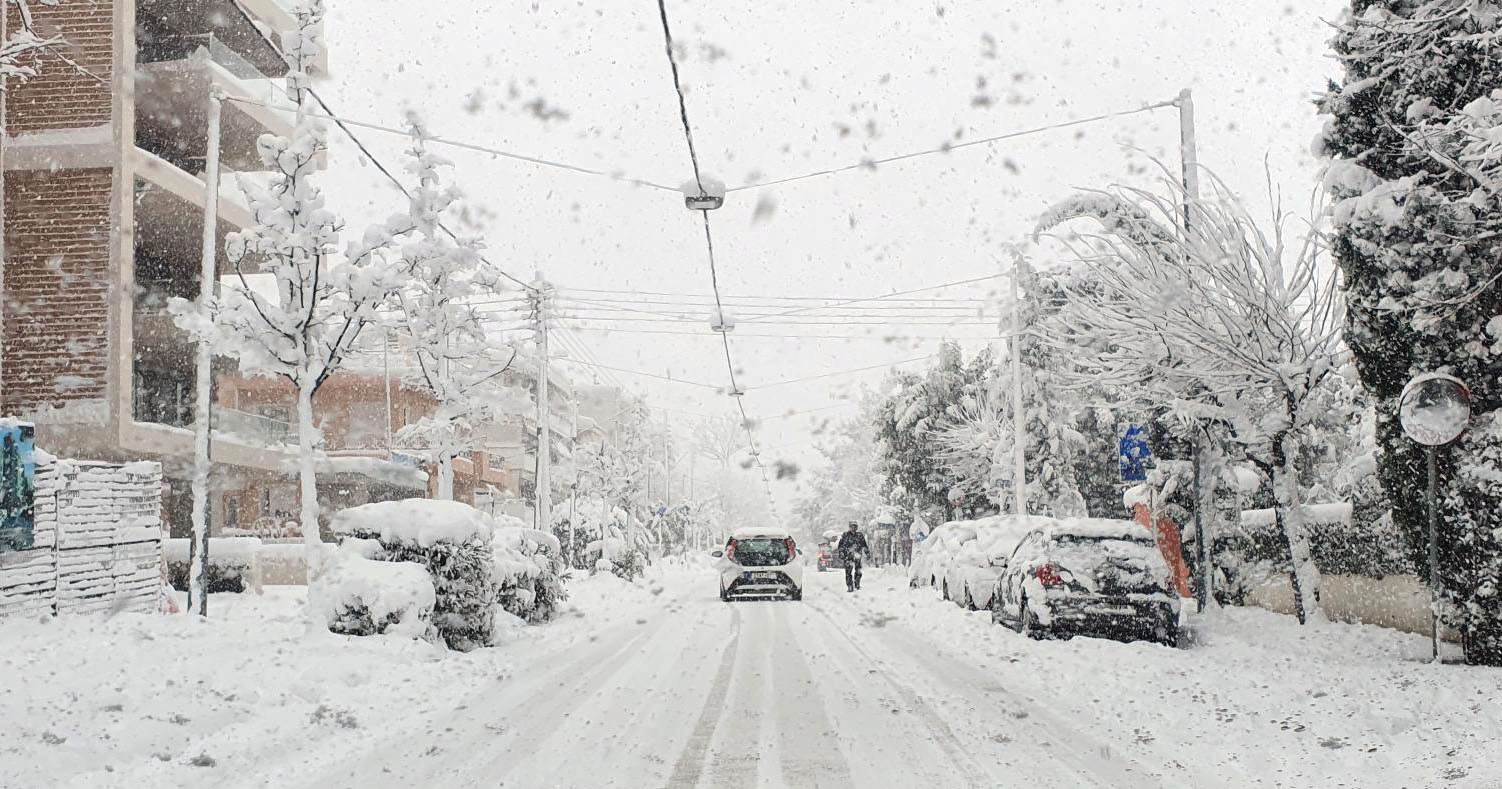 Snowstorms are pretty common in Finland, but being caught in one in Greece during an installation trip is a bit more rare
As Cross Wrap became a part of the Saalasti Group, our global presence was strengthened. For sales manager Bernardino Vazquez, this opened new doors. "The best thing about 2022 has been the possibility to grow. Being a part of the bigger corporation means that we have a better access to the new sales areas, for example Canada and Chile." For Bernardino, there was a specific event highlight in 2022: "IFAT exhibition was the best event in my opinion – new contacts, new people and new projects." 
"The sales team has proved our worth in that we can close deals in totally new business areas", says sales manager Anne Lentz. In addition to closing deals, travelling with fellow workers to meet new and old customers has kept motivation very high. "You learn a lot about the people you travel with, when you are cramped up in a small rental car with a tight schedule or trying not to miss the train/bus/flight to the next destination", comments Anne.   
With travelling comes the unexpected. Sales manager Mari Hämäläinen had a memorable culinary experience in Italy. "I ordered a plate of guts in Italy. Naa don't worry, we don't have to understand the menu, all food is always good in Italy… Until it's not. Ate some of it with bread and salad, then left hungry."
Season's greetings from the CEO
Finally, we'd like to share a short message from our CEO Jukka Pennanen: "The best in 2022 was to see that we were able to delight our customers several times. We got positive feedback about our team's expertise in solving challenges customers had." 
In addition to sharing Cross Wrap's best success stories from 2022, Jukka would like to thank our customers, partners, and all stakeholders. "Warm thanks to all partners! Without you we could not be successful. The best thing in 2022 was to have fruitful discussions with you about how we could make our co-operation better to help all parties to succeed", Jukka says. 
We at Cross Wrap would like to wish you a Merry Christmas and Happy Holidays – we'll meet again in 2023 and can't wait to see what the New Year will bring!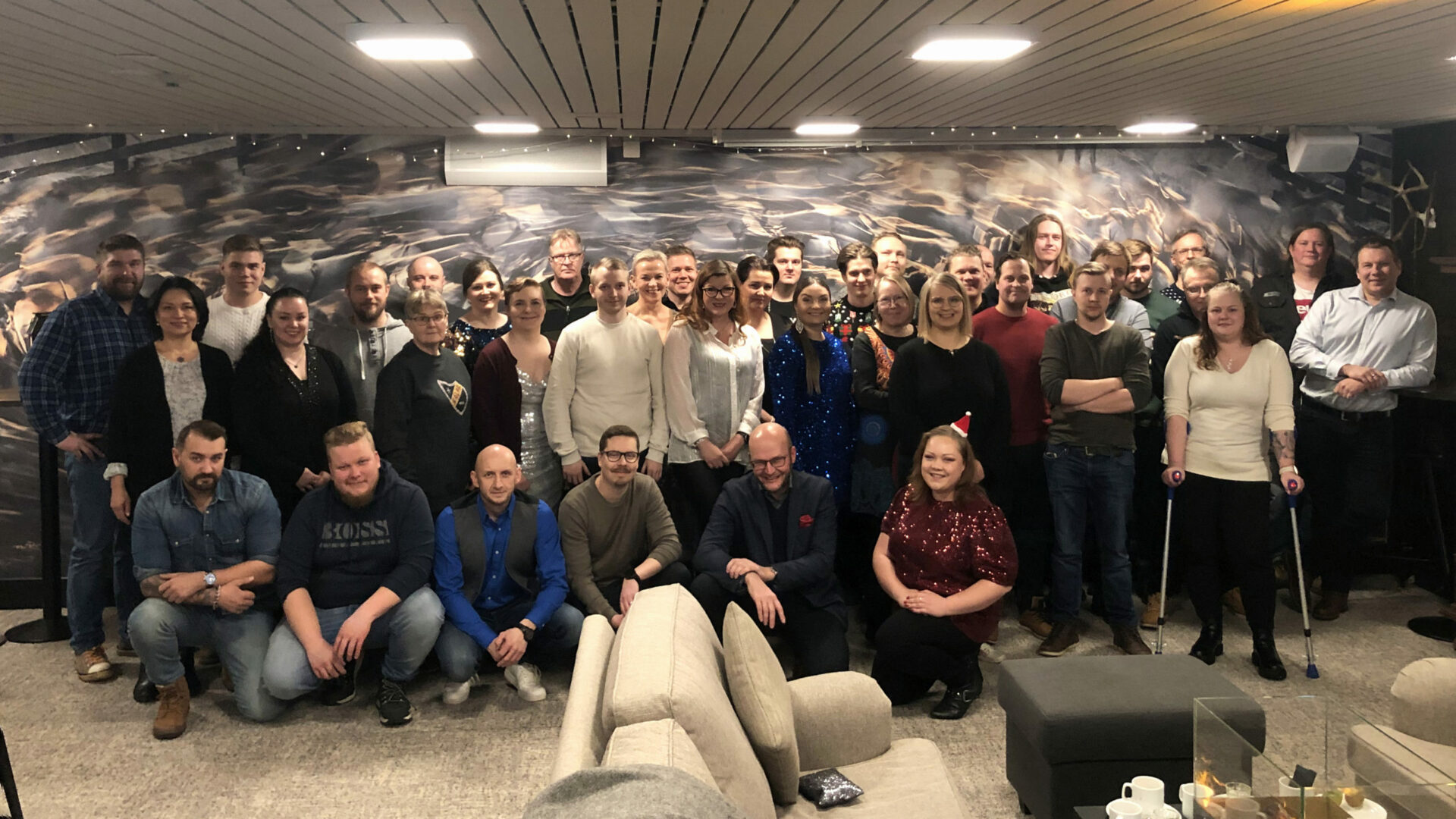 Merry Christmas and Happy Holidays from all of us!