News
Cross Wrap exhibits at Ligna 2023
Cross Wrap exhibits at Ligna 2023
25.04.2023
Meet the Cross Wrap team at Ligna 2023 exhibition! The team welcomes you on stand A40 in hall 26. Come learn more about our CW Board packaging line, the smartest solution for packaging, storing, shipping and handling board stacks.
Benefits of the CW Packaging line include:
Automatically wraps board stacks of all sizes
Tightly wrapped packages are resistant to moisture and dirt – and also visually pleasing!
Transport and handle the packaged board stacks without the need to worry about damages – the wrapping film protects the product
Wrapping ensures safe storage of the boards, and the film is 100% recyclable
Add an automatic bottom skid feeder or a labelling robot – we will customize the packaging line to suit your needs!
Read next: CW Packaging lines is a smart solution for board manufacturers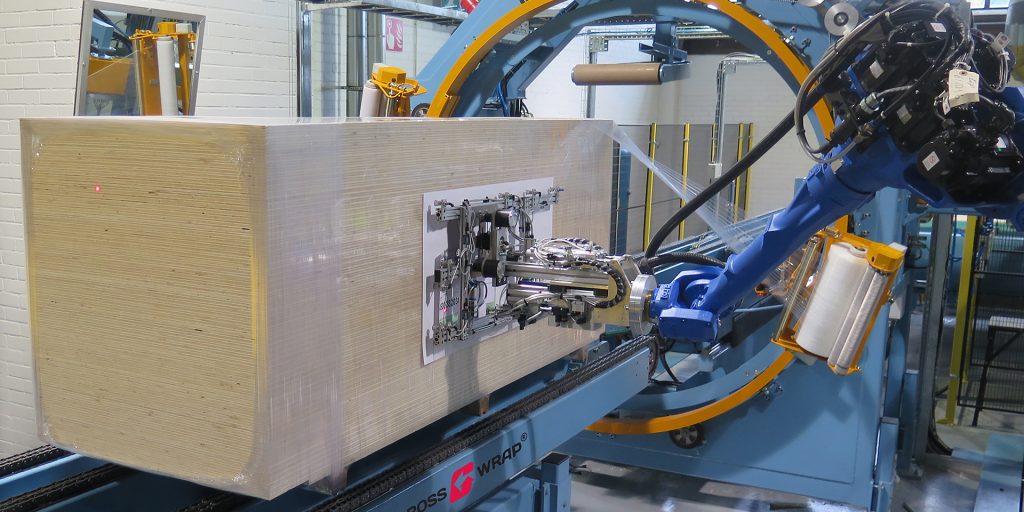 CONTACT US TO SET UP A MEETING
Sales manager Bernardino Vazquez, bernardino.vazquez@crosswrap.com, +358440313378, +5213461022030
Supply Chain Manager Mika Leinonen, mika.leinonen@crosswrap.com, +358 400 178 351
Chief Customer Officer Mirja Yli-Erkkilä, mirja.yli-erkkila@crosswrap.com, +358 40 090 9029
Chief Operating Officer Aki Paananen, aki.paananen@crosswrap.com, +358 46 922 0519
THE EVENT IN A NUTSHELL:
What: Ligna 2023, stand A40, hall 26
Where: Hannover, Germany
When: May 15th-19th
Why visit Cross Wrap stand: Find out why Cross Wrap is the industry-leading solution wood board packaging