Eetu Laatikainen, Sales Manager
"Cross Wrap has a strong team spirit, and the exchange of information and knowledge is free-flowing and rapid." 
As a Sales Manager at Cross Wrap, I am responsible for sales in several sales areas, including German-speaking countries, Baltic countries, Poland, Greece, Czech Republic, and Sweden. I started my career here in 2018.
My daily routines include keeping in contact with our customers and partners, like  plant builders and baler manufacturers. Travelling abroad for customer visits is a part of my job. I enjoy traveling, working closely with the customers, and exploring new places.
How would you describe Cross Wrap as a company?
Cross Wrap has a modern organizational structure – a network of teams. Teams are a natural way for people to work. A network of teams is designed for speed, agility, and adaptability. Cross Wrap has a strong team spirit, and the exchange of information and knowledge is free-flowing and rapid.
We are an agile organization with brave decisions, for example in machinery development and marketing. During the years I have worked here, Cross Wrap has developed its digital services and marketing.
What are the most important benefits Cross Wrap´s customers get when buying Cross Wrap machinery?
Cross Wrap is a reliable and honest partner who keeps its value proposition.
Our modern technology machinery is designed and manufactured to last.
Our customer service is excellent, and we respond quickly.
What are your favorite things to do when not creating industry leading machinery and world-class customer experience?
I have several hobbies. I play tennis with my coworker Ville-Pekka, and we have tough matches at the grand slam level. I also have been playing golf for many years. It is great activity to do in your leisure time as well as with business colleagues. Golf takes a lot of practice and determination to see success.
Fly fishing is my favorite summer hobby. It is nice way to relax in the clean nature a load your batteries in summertime.
In addition to this, I am a professional Ex-alpine skier and was Finnish national downhill champion back in the day.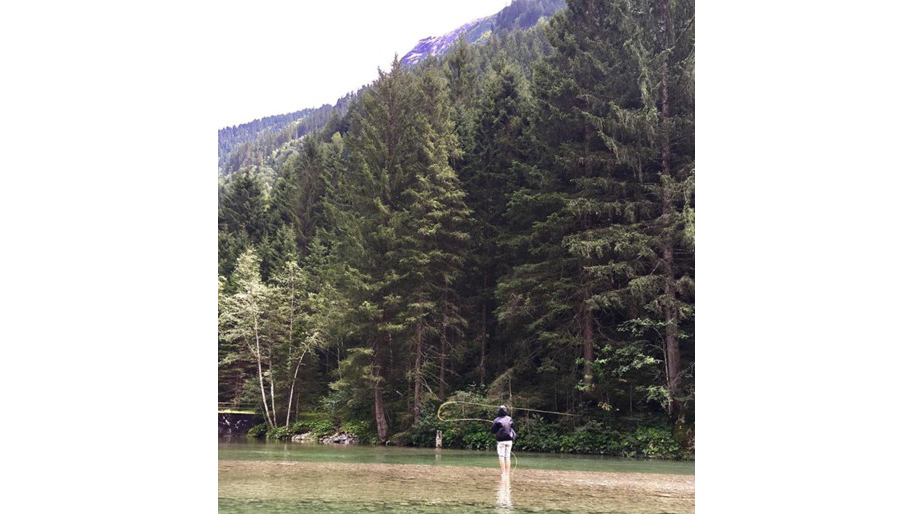 Fly fishing in Finnish Lapland.
In a nutshell
Name: Eetu Laatikainen
Title: Sales manager
Sales area: Germany, Austria, Switzerland, Poland, Greece, Czech Republic, Baltics, Sweden
Keywords for my work: interesting, rewarding, always learning something new
Working with Cross Wrap since 2018
My message for CW customers: "We are here to identify and meet the needs of our customers."
My passions on my free time:  tennis, golf, fly fishing