Blog
Exploring the Australian waste and recycling market
Exploring the Australian waste and recycling market
Australia is the largest country in Oceania and the world's sixth-largest country. It is the oldest and driest inhabited continent with high biodiversity and various species of animals and plants.
As many other countries, Australia is taking action in protecting its rich natural environment. The Department of the Environment and Energy is reviewing its conservation strategy, projected out to 2030, which focuses on re-prioritizing environmental management strategies.
Due to the conservation initiatives and legislation changes, Australia is undergoing one of its most remarkable changes in waste handling. This includes new channels for waste export, government strategies towards increasing problematic plastics handling, as well as recycling and recovering waste instead of landfilling.
Establishing a local presence in Australia
Cross Wrap's presence in the Australian market started in 2014 with the first delivery of a CW Bale wrapper for waste storage and transportation. In 2021 Cross Wrap delivered first CW Dewiring machine to Australia for plastic recycling purposes. Since 2014, Cross Wrap has delivered eight machines to Australia.
Entering a new market like Australia, which has its own customer preferences, legislation, and challenges, is a long-lasting process that requires proper strategic planning. Since the beginning, Cross Wrap worked hard in establishing a local presence and building trust through personal contacts with end customers, attending local exhibitions like Australasian Waste & Recycling Expo AWRE, and doing research on the market.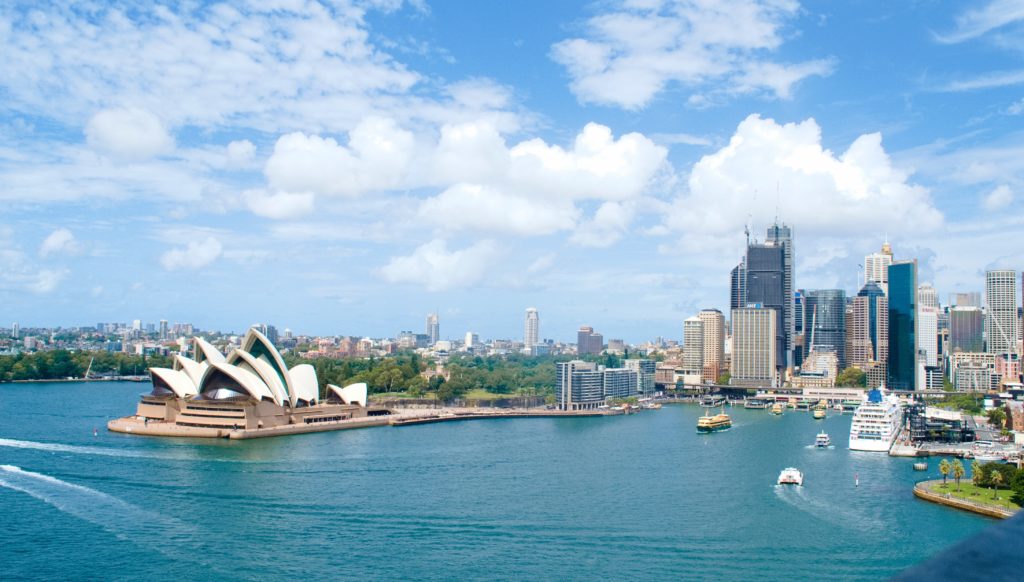 Due to conservation initiatives and legislation changes, Australia is undergoing one of its most remarkable changes in waste handling
"As a result of this hard work and cooperation with European and Asian baler manufacturers and partners, we have started to get to know more end customers and have been able to to serve them even better with our solutions. One of the examples of close cooperation in Australia are the maintenance services provided by the local service company OGTEC Australia. This company services ResourceCo's bale wrapping machine, which is located near Sydney", Mari Hämäläinen, Sales Manager for Australia, explains.
Mari has been working at Cross Wrap for almost 10 years, performing different tasks on the commercial side. In her current position as a sales manager, she has a busy business traveling schedule around the world. Mari's trip to Australia this year was 2 weeks long tour, which included participating in the AWRE 2022.
The future of Australian waste handling
Australia, along with many other countries, is currently dealing with a waste problem, as Asia is no longer willing to receive their waste exports. For example, China's import ban was enforced in January 2021 and Australia can no longer export its RDF waste there. Therefore, increasing recycling will be a key component of the Australian waste treatment strategy in the future.
Mari hopes that exporting or using waste fuels would be a rising trend in Australia. She also mentions the importance of power plants for Australian energy processing and waste handling. This year's AWRE exhibition has shown that Australia has a high goal towards energy efficiency. "In the future, Australia will increase the need for alternative fuels. There will be more players in the alternative fuel processing field", Mari estimates.
Australia has big potential in terms of sustainable waste handling. According to Waste Management Review, a next generation EfW plant with a capacity of 330,000 tons per year is already under construction in East Rockingham, Western Australia, with a scheduled start-up in 2023. There is also an opportunity for cement factories to start using alternative fuels instead of coal.
"Baling and wrapping would be a right solution for efficient alternative fuel logistics. In Australia, the distances are long, and the sites are huge. In addition, the landfills are getting full, and it is already challenging to get a permit for a new landfill. I see potential in landfill mining. The next step is to open landfills, dig the material out, bale and wrap it, and transport it for utilization", Mari says.
Read next: Cross Wrap solutions for efficient alternative fuel handling
The differences between Australian and European waste recycling
When we look at the differences between Australian and European waste recycling, the main points arise at the everyday level. "During my trip, I saw that there are two different bins for the waste collecting – yellow and red. These can be found in public places. For example, glass, aluminum, paper, and cardboard go in the yellow bin for mixed recycling, whereas general waste as well as plastic and metal go in the red one. In some places, I also saw separate bins for biowaste", Mari describes. The waste collection practices in Australia can vary state-by-state. "Waste sorting happens after collection at sorting facilities. Compared to Europe, where we use multiple bins for different types of waste, it is different", she says.
In Mari's opinion, more public recycling education is required to reach sufficient recycling levels, both in Australia and on a global level. "At the AWRE exhibition the amount of trash generated in the food court was high and the instructions for waste sorting were complicated. I really needed to think about how to sort my waste correctly. When industry professionals are getting confused about the instructions, what should we think about consumers? People will just put anything anywhere", Mari says.
Read next: Waste management in Australia
AWRE 2022 exhibition overviews
Cross Wrap's team participated in the Australasian Waste and Recycling Expo 2022 in Sydney. "The first day of the exhibition was really busy and full of meetings with end customers. I met both bigger and smaller Australian waste industry players and recycling companies. The second day of the exhibition was spent mostly getting together with our partners and baler manufacturers to hear about their recycling projects and our future cooperation", Mari says.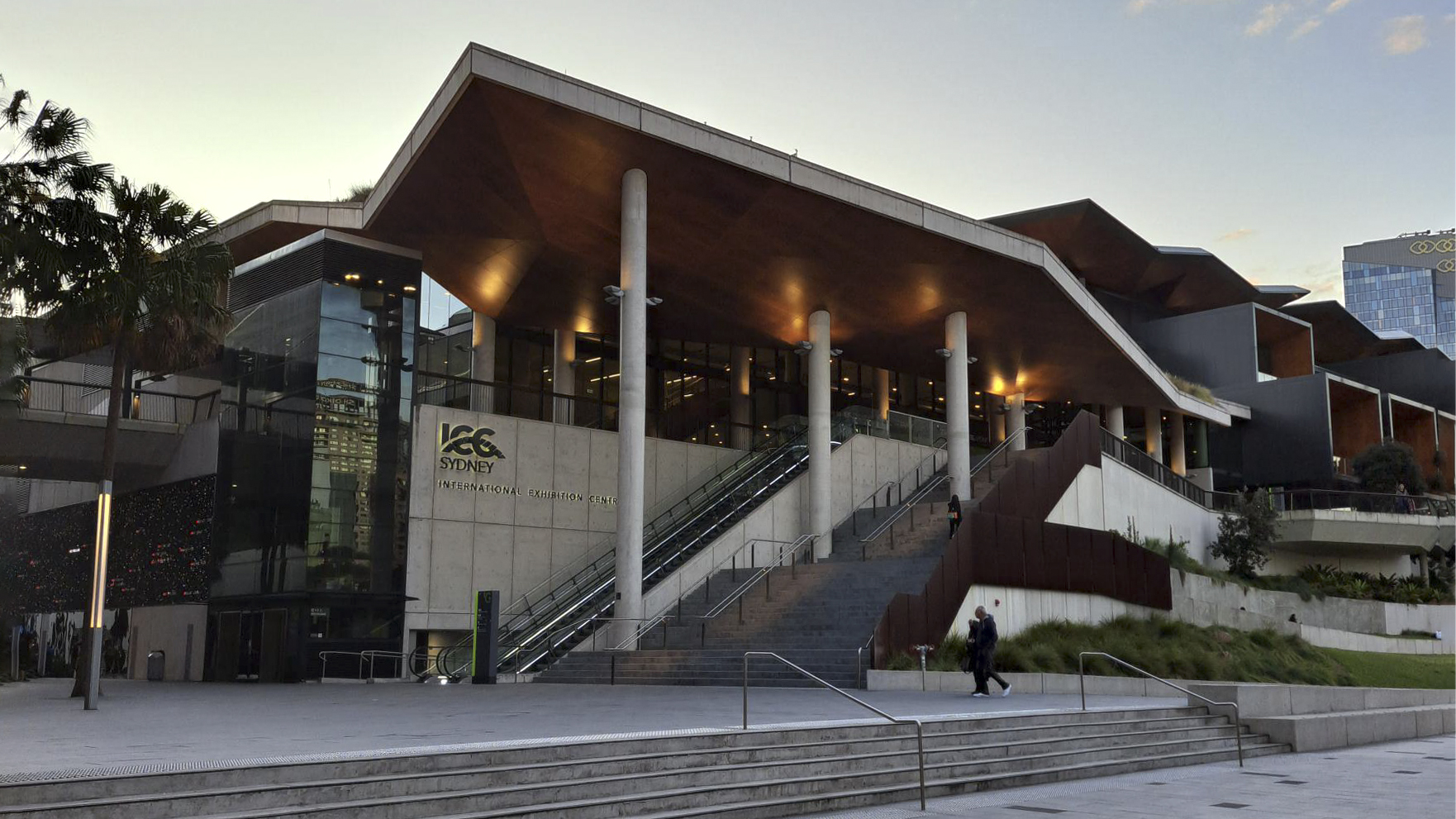 The Cross Wrap team met many Australian aste industry players and recycling companies during AWRE 2022 exhibition
Cross Wrap team has also met smaller companies from different industries, such as agriculture, soft metal materials for export, and shredded tires. These companies were also interested in baling and wrapping their materials. "AWRE gave us new perspectives and opportunities on how we could better serve our customers' needs with our solutions."
"Something what was discussed a lot during the expo was customer awareness of Cross Wrap and our machinery. For many customers Cross Wrap was known as a wrapper manufacturer and our Dewiring machine concept was a surprisingly new to many of the stand visitors. We want to increase the awareness of our plastic recycling solutions in the Australian market in the future," Mari concludes.
Sightseeing during the business trip
During her trip, Mari spent two weeks in Australia. Even though she didn't have much time for sightseeing, she still enjoyed the surroundings. Mari's first week was spent staying in Sydney's Darling harbor. "It was an amazing district, full of shining lights and high buildings, a perfect place for an evening walk", Mari describes.
In the second week, Mari flew and drove from city to city visiting Cross Wrap customers and partners in Brisbane, Albury, Melbourne, and Sydney. "You can see a lot by driving from area to area – big cities with skyscrapers, a dry valley with the warning signs of kangaroos on the side, beautiful small towns, huge yellow canola fields, and even a jungle! The temperatures ranged from +20°C in Brisbane to +10°C in Melbourne. Once I was almost lost in the mountain jungle taking a small road with sharp turns on my way to a partner facility. The Australian freeways had four lanes and even the smallest towns were much bigger than in Finland. It also took me two weeks to understand the Australian accent – it was a real challenge for me", Mari laughs.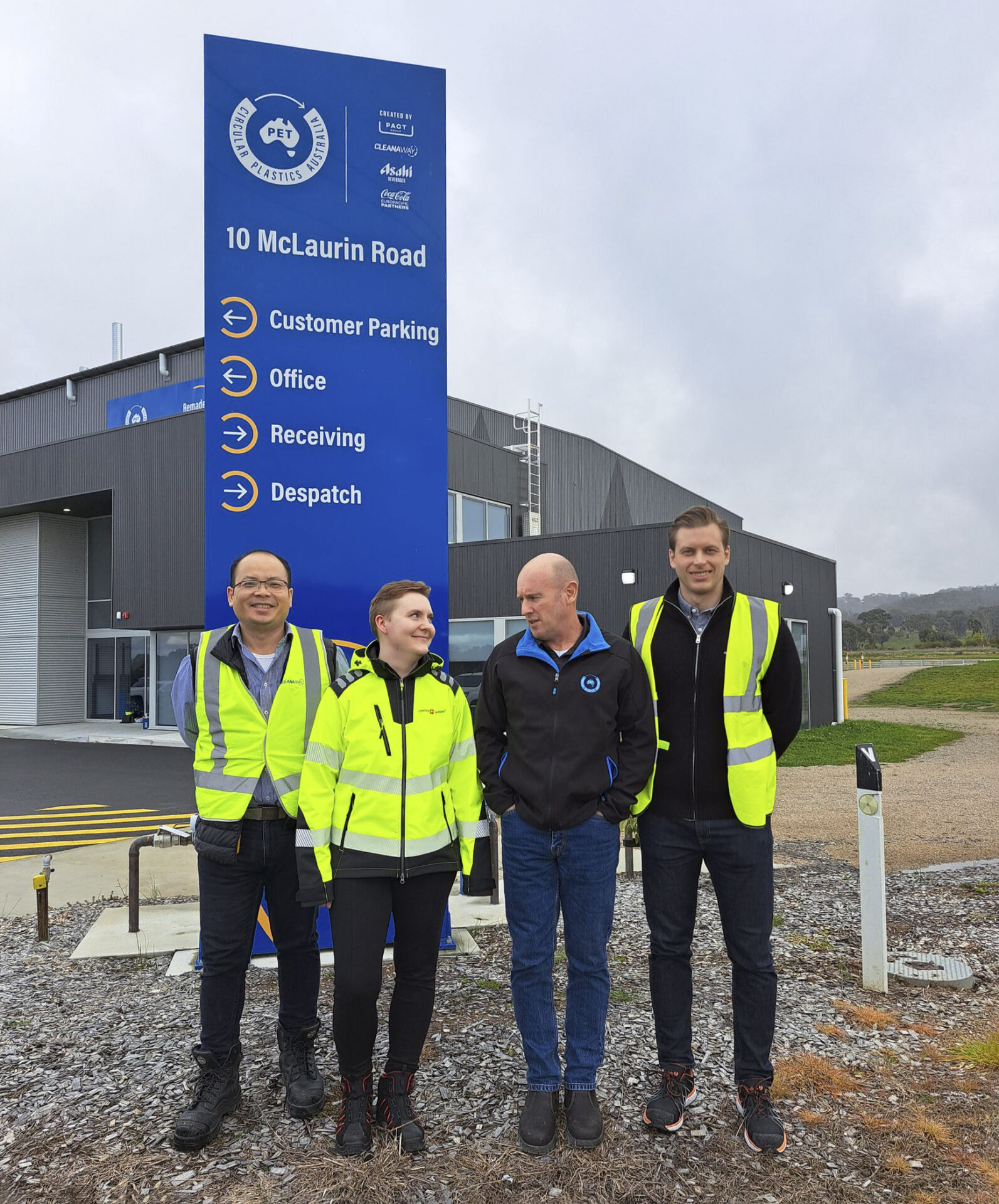 During her two-week trip, Mari flew and drove from city to city visiting Cross Wrap customers and partners in Brisbane, Albury, Melbourne, and Sydney. Here she and Cross Wrap's owner Tomi Saalasti are pictured at Circular Plastics Australia with Paul Miskell and Peter Nquyen.
Cross Wrap is deepening relationships in Australia
"In the future, Cross Wrap is looking forward to strengthening and deepening the partner relationships in Australia. Our main goal is to have immediate and local support for the end customers and provide local spare parts and maintenance services. This will be done by cooperating with a local company who knows our products on a deeper level.  In addition, some exciting changes are coming very soon: there will be a closer partner for Cross Wrap in Australia! We are looking forward to this new level of business relationship", Mari concludes.
Get in contact with Mari
Interested in learning more about our waste and recycling solutions? Get in touch with Mari!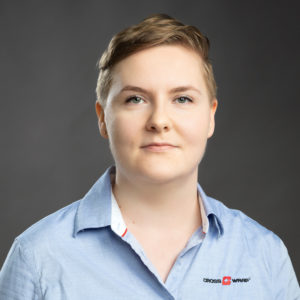 @ mari.hamalainen(a)crosswrap.com