News
Cross wrapping the Italian market in 2021
Cross wrapping the Italian market in 2021
12.11.2021.
Cross wrapping the Italian market in 2021
As we are approaching the end of 2021, we at Cross Wrap would like to celebrate our record-breaking numbers from the past year. And the numbers are looking great!  
In total, we have sold and installed over 20 machines in 2021, including wrapping machines for alternative fuels and dewiring machines for paper and plastics.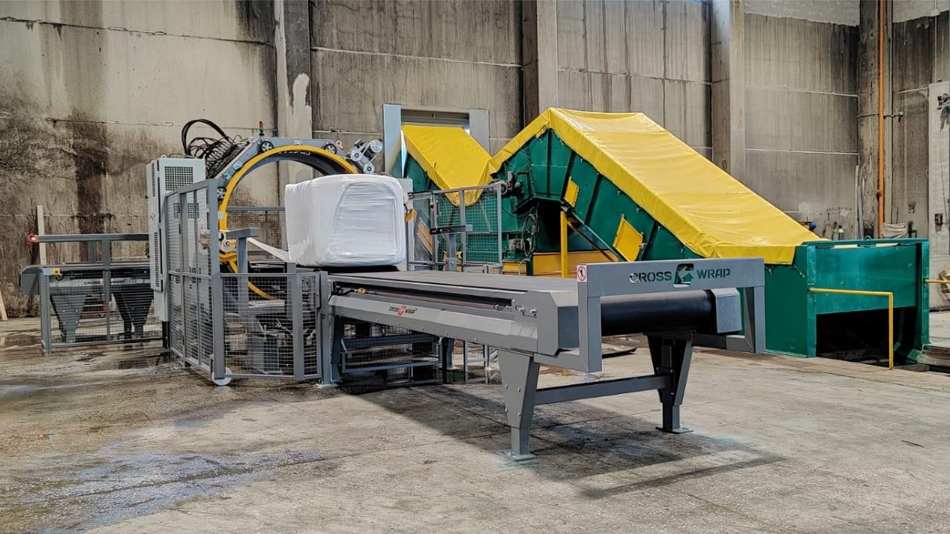 Our most recent installation was completed in Sicily, Italy when Cross Wrap installed a CW Bale Wrapper at D'Angelo Vincenzo S.r.l.'s site. The machine was sold in the spring of 2021, delivered over the summer, and installed at the beginning of November. Our solution ensures efficient alternative fuel operations for D'Angelo Vincenzo S.r.l.  
Cross Wrap's machinery is highly flexible and can be adapted quickly to changing circumstances. For example, during the installation at D'Angelo Vincenzo S.r.l., our bale wrapper was adapted to wrap bales that are brought to the station, rather than assembling the wrapper behind a baler. Whether installed in a line with a baler or as a stand-alone wrapper, our machinery can wrap your bales effectively. 
Martta Kivelä continues to be the direct contact for new machine sales in Italy. Read more about our record-breaking year from Martta's blog. Also, if you would like to know how to get -40% from any Cross Wrap machinery, Italian example, click here. 
For more information contact Martta Kivelä