Blog
The Future of Plastic Recycling is in need of more efficient recycling methods
The Future of Plastic Recycling is in need of more efficient recycling methods
What does the future of plastic recycling look like, and how can your plastic recycling facility keep up with the changes?
Plastic recycling is more relevant than ever, as plastic is one of the most widely used materials of our time. It is a durable, yet light and economical material for both consumer and industrial use.
The popularity of plastic is the reason why we need to handle it responsibly after its first use. Recycling is the best way to maximize the life expectancy of existing materials. If plastic is not recycled, it is burned for energy or taken to a landfill – unless, in the worst case, it ends up in nature and breaks down into microplastic.
Plastic recycling is a complex system influenced by markets, pricing policies, and local regulations. It is a system we all are expected to participate in. Whether you are a designer or a consumer of plastic products or a waste collector, plastic recycling needs to be efficient from all parties.
We gathered some insights from the perspective of plastic recycling and how we at Cross Wrap help recycling plants improve the recycling processes.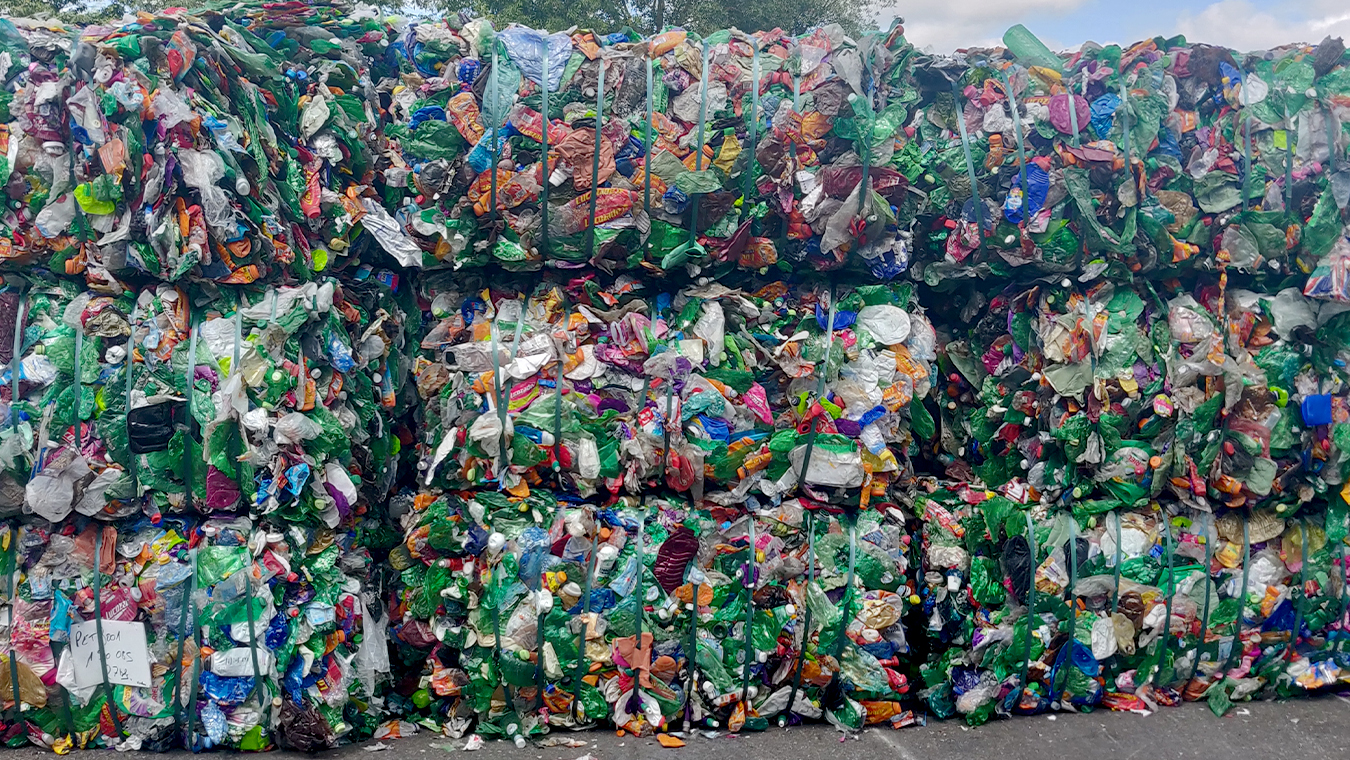 Rising needs to enhance the circular economy by recycling
The pressure to recycle plastic grows stronger– plastic is a global environmental problem once it is left in nature. If sustainable plastic recycling and the use of plastics are not intensified, the oceans are estimated to contain more plastic than fish by 2050, and 15% of all greenhouse emissions will come from the production of virgin plastic.
The European Union is the most advanced plastic recycler in the world, and one of its goals is to create a circular economy for plastics. The goal of the plastics strategy of the EU is to have all plastic packaging made from reusable and recyclable materials by 2030.
Read also: Ocean plastic recycling: can recycling industry innovations help?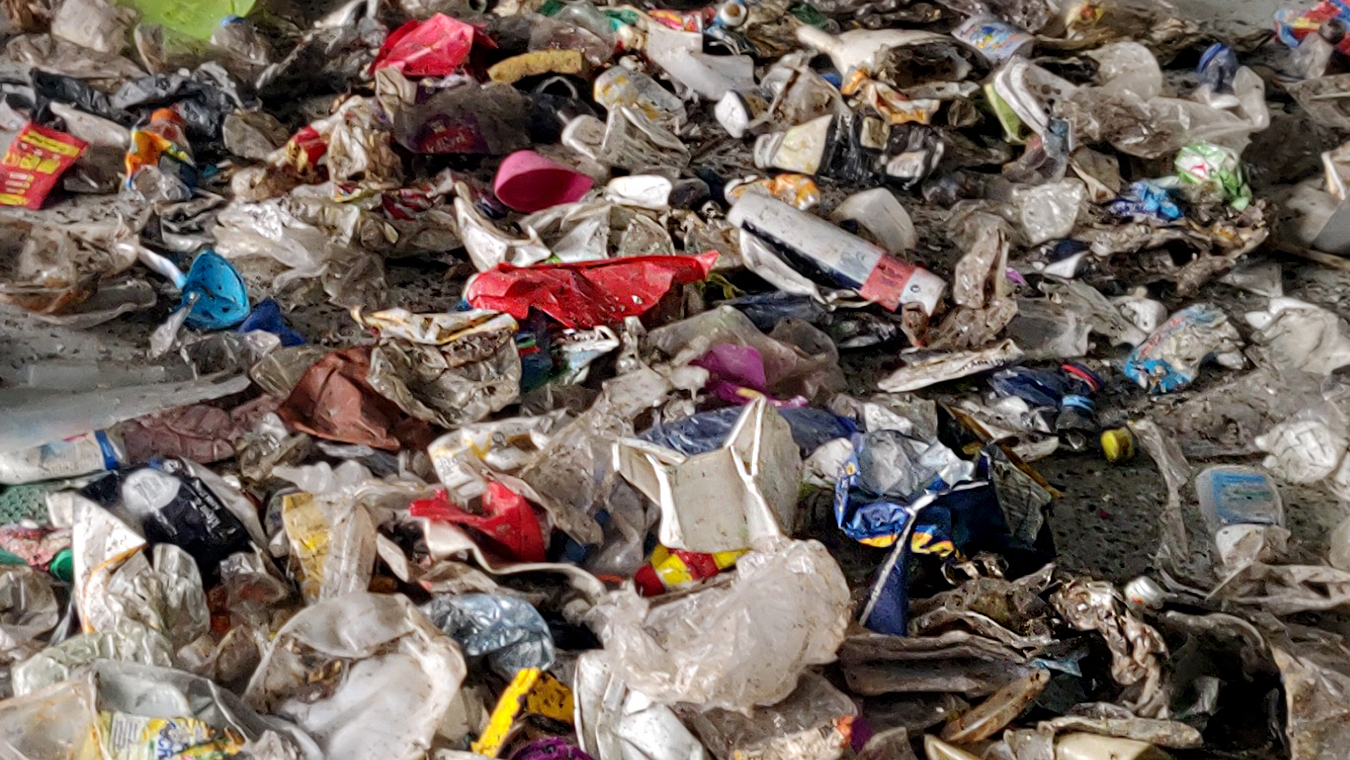 There have been many decisions regarding the use and recycling of plastic in the EU. For example, there is a ban for some single-use products such as plastic straws and intentional microplastics that can easily end up in the ocean. At the same time, the member countries are encouraged to use new recycling innovations.
In the big picture, there is still quite a journey to efficient plastic recycling. In the EU alone, around 26 million tonnes of plastic waste are generated each year, less than a third of which is recycled (the estimate in 2018).
The low recycling rate of plastics leads to losses for both the environment and companies. Approximately up to 95% of the value of plastic packaging is lost after one use, which is not resource-efficient.
The challenges and possibilities of plastic recycling
1. Meeting price and quality
Society encourages people to recycle and take part in the circular economy, but the most important thing is that the consumers have a demand for recyclable products. They can also put pressure on companies that respond to the demand for more ecological materials.
Recycled plastic must be considered as appealing, sterling, and durable as virgin plastic that we are accustomed to using.
The efficiency of the recycling process affects the quality of the end product. The smoothest end result is achieved when the recyclable plastic waste is sorted and different types of plastics are separated from one another. 
For example, the efficient recycling of plastic bottles enables the creation of really smooth and usable recycled materials. Read more about PET Recycling technology.
The demand originates from consumers, but it is the industry's task to make the quality competitive.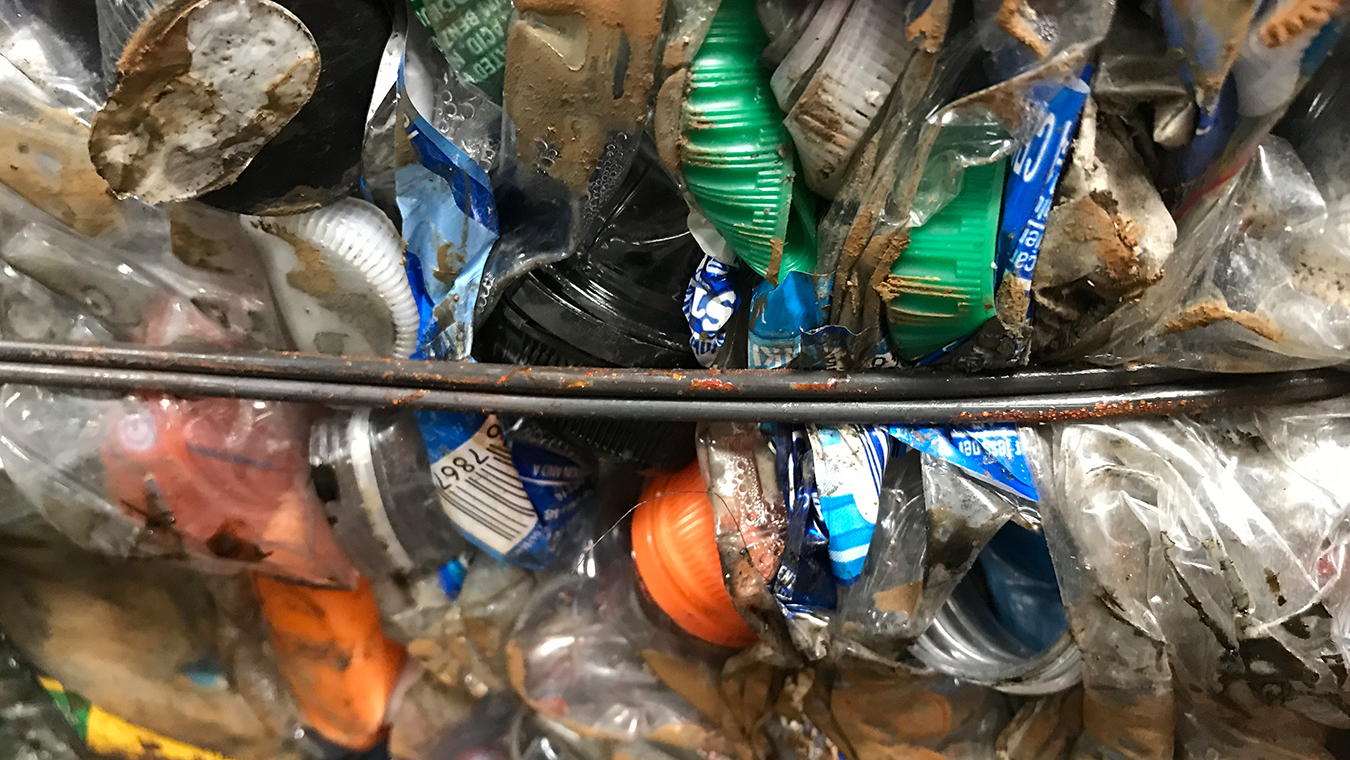 2. Competitive price
Recycled plastic competes with virgin plastic in terms of prices, as the latter has a strong head start on the global market. 
Virgin plastic is produced from oils, and for a long time, it has been cheaper compared to recycled plastics. The trend in prices is not as apparent when it comes to recycled materials.
It is extremely important to improve the efficiency of plastic recycling because that is the way to keep its price competitive and low. In a lot of places, recycling, sorting and mechanically recycling materials are still more expensive than producing new materials. 
Regional incentives, directives, and taxations also have a great effect on constantly bettering the standing of recycled plastics as a cost-efficient solution.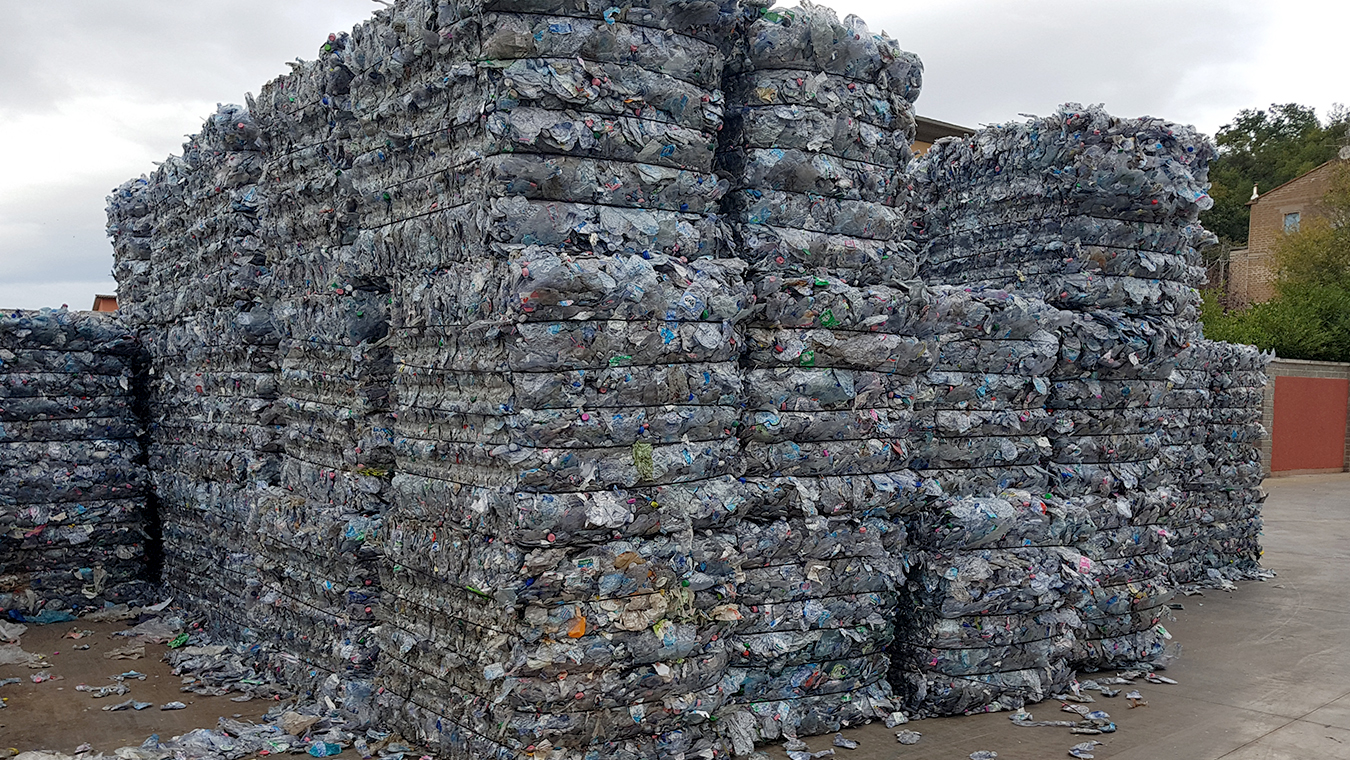 3. Effective and modern recycling infrastructure
It goes without saying that the need for recycled materials is a global megatrend, and the world needs to increase plastic recycling capacity.
It is estimated that in Europe alone, the plastics recycling capacity should be increased by at least a million tonnes a year so that plastic could be recycled as it should. 
One of the most essential requirements is to invest in modern recycling infrastructure. There is a need for highly automated recycling plants that can grow their capacity cost-efficiently.
Everything you can automatize in plastic recycling, you should – because any extra downtime or curb will slow down the process and cost money. For example, manual wire cutting of plastic bales is a time-wasting, inefficient and dangerous job at plastic recycling plants. 
It is also notable that modern and properly implemented recycling can save more energy than is consumed at different stages of its processes. Impure plastic can consume a lot of energy in recycling if washing water treatment and waste transport are included.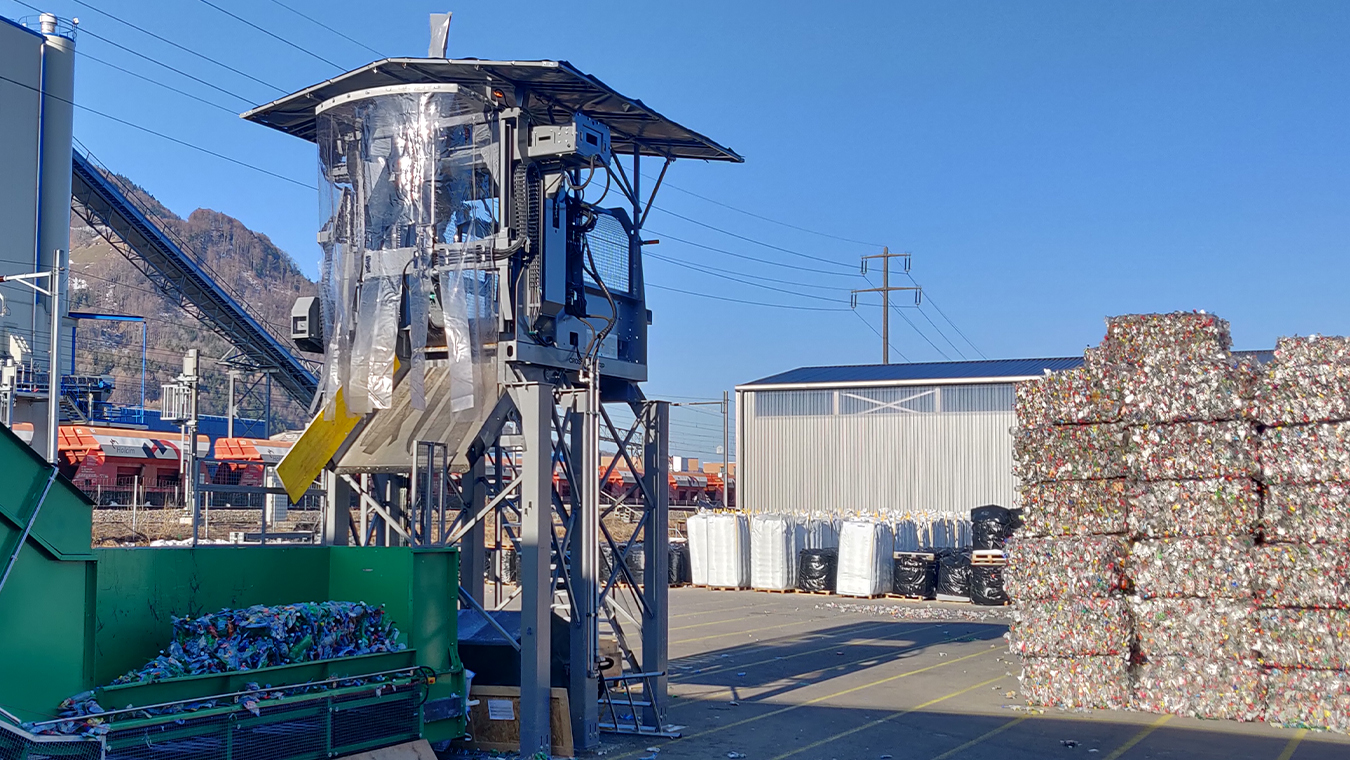 The Future of Plastic Recycling
     

It is up to consumers, businesses, and recycling plants to welcome recycled plastic as a new norm.

     

The EU is setting new standards for a profitable and circular plastics economy. Also, North America is taking a lead in effective plastic recycling.

     

Recycling infrastructure needs modernisation as the demand for recycling is rising globally.

     

Mechanical recycling is currently the most efficient way to recycle plastics. Chemical recycling of plastic, where plastic is processed thermochemically back into raw material, has not yet experienced its commercial breakthrough.
Read also: Automatic dewiring improves processes in chemical and mechanical plastic recycling
Cross Wrap helps to improve recycling plant efficiency
We at Cross Wrap do our part so that plastic recycling would be more efficient, reliable and economically worthwhile for plastic recycling companies. CW Dewiring Machine is a groundbreaking solution for the recycling process as it speeds it up remarkably.
Cross Wrap Dewiring Machine enhances the feed of all the common plastic materials. Thanks to the automatic wire-cutting, the material feed can be scaled quickly without any extra operators or without rising operation costs. In addition, the machine improves working safety, as it removes the need for manual wire cutting by hand. 
The machine has the lowest operational cost in the industry, so it helps make plastic recycling economically viable.
Read also: Cost-effectiveness in plastic recycling industry – 5 ways to improve it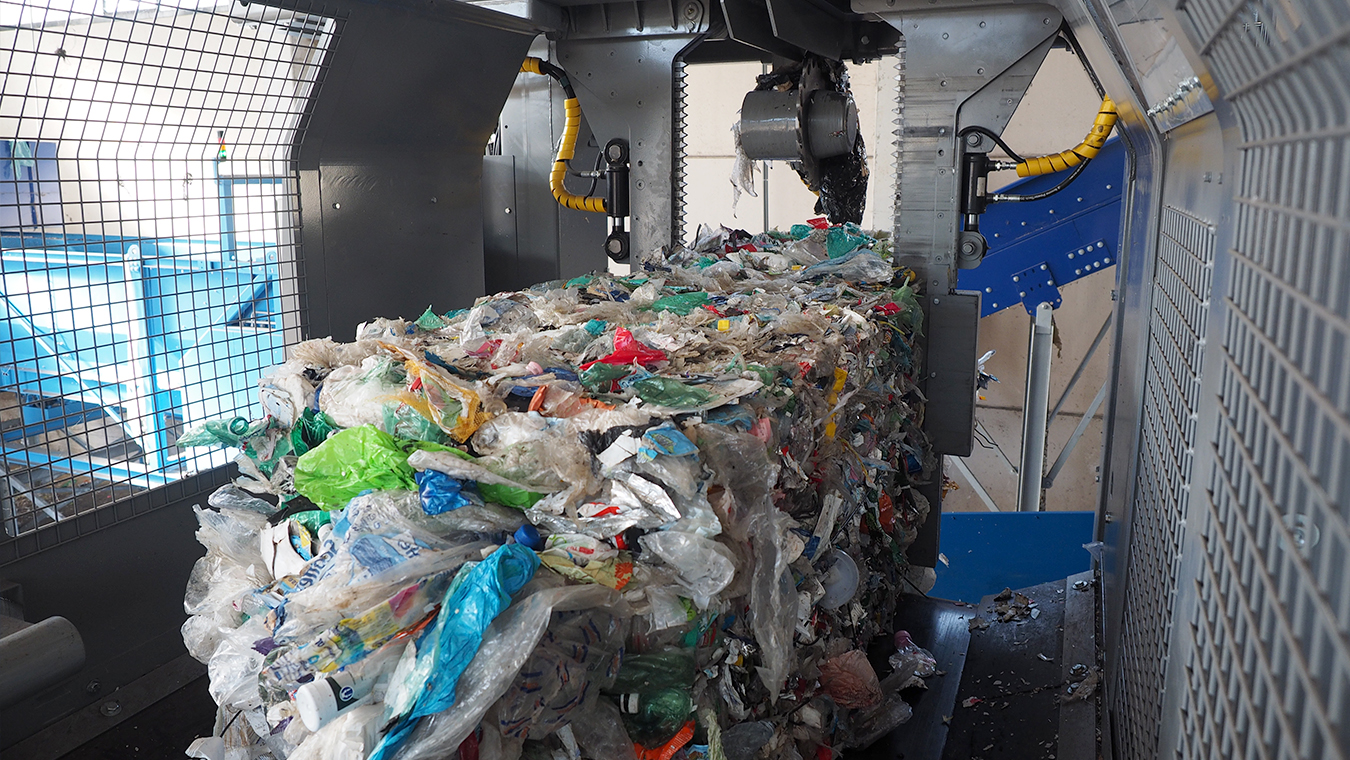 CW Dewiring Machine
     

Cuts and removes wires automatically from plastic bales (rPET, HDPE, LDPE or mixed plastic bales)

     

Automatically coils the removed wires in bundles

     

Smart operation with remote access

     

Makes recycling plant safer, as there is no need to cut the wires by hand
 Read more about CW Dewiring Machine.
Do you want to hear more about how you can boost your plastic recycling facility's processes? Contact us! 
Read next: Circular economy is part of Cross Wrap operations